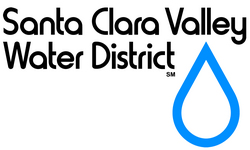 We believe we have a shared interest with Santa Clara County in protecting the reservoirs from these invasive species and think it's important to continue our collaborative relationship to solve this problem
Santa Clara County (Vocus) May 23, 2008
The Santa Clara Valley Water District (Valley Water) Board of Directors has agreed to help fund Santa Clara County's mandatory boat inspection program at local reservoirs. This inspection program is necessary to prevent invasive zebra and quagga mussels from getting into the water through recreational boating.
"We believe we have a shared interest with Santa Clara County in protecting the reservoirs from these invasive species and think it's important to continue our collaborative relationship to solve this problem," said Valley Water CEO Olga Martin Steele following the board decision yesterday.
The total cost of the county's program is $560,000, which Valley Water and the county are splitting equally at $280,000 each. The inspections are scheduled to begin May 23, marking the start of a busy summer boating season. The reservoirs which will be opened are Anderson, Calero, Coyote and Stevens Creek. To offset the county's costs of the inspection program, boaters will be asked to pay a $7 fee per inspection or they can purchase a $35 annual inspection pass. To learn more about the actual inspection process, boaters should visit the county's website http://www.sccgov.org and look under the quick clicks section.
"We're pleased that boaters can continue to use our reservoirs, but it's important to remember that their main function is to store drinking water and keeping them in top condition is one of our primary responsibilities," Martin Steele added.
That is why the board imposed a temporary ban on boating at the reservoirs on May 13, until the county implemented an inspection program. If introduced, the tiny mussels could wreak havoc on the ecosystem and damage the water supply infrastructure system that serves nearly two million people.
The spread of zebra and quagga mussels has created enormous problems in other parts of the country and the state. As a result, park authorities throughout the state have implemented detailed boating inspection programs at more than 22 reservoirs.
The invasive mussels are commonly transported between reservoirs by recreational boats. Bay Area boaters often frequent a number of reservoirs, which means the chance of the mussels spreading is significant.
Since the discovery of quagga mussels in southern California last year, and zebra mussels at San Justo Reservoir in San Benito County in January this year, Valley Water has been working closely with the California Department of Fish and Game, Santa Clara County Parks and other Bay Area water agencies to monitor the reservoirs and evaluate protective measures against the introduction of mussels from boating.
As part of that partnership, Valley Water worked with the county to develop an inspection program and also facilitated boat inspection training for park personnel. In addition, Valley Water has also provided parks department with outreach material, including posters and wallet ID cards, to get the word on zebra and quagga mussels.
For more information, contact Susan Siravo at (408) 265-2607, ext. 2290.
For more information regarding zebra mussels visit DFG website at http://www.dfg.ca.gov/quaggamussel/.
The Santa Clara Valley Water District manages wholesale drinking water resources and provides stewardship for the county's watersheds, including 10 reservoirs, hundreds of miles of streams and groundwater basins. Valley Water also provides flood protection throughout Santa Clara County.
###