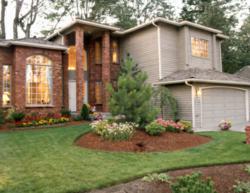 Never realized what a difference the small changes made - Bethany
Valley Glen, Ca (PRWEB) August 09, 2012
Red Blue Realty gives you the inside scoop on what it takes to sell Valley Glen real estate in less time and with more money in your pocket.
Even though it's currently a buyers' market in Los Angeles, there are still many ways to quickly sell Valley Glen real estate for its true value.
1. Get An Agent!
Ever since the burst of the housing bubble, buyers have had the advantage in the real estate market. Some property owners have been attempting to sell their homes without professional assistance, but this is a mistake.
While it's possible to sell Valley Glen real estate without an agent, it is not recommended because the seller will still have to compete with experienced real estate agents.
Like any activity, to sell a home quickly and for a high sales price takes practice; and of course, real estate agents who sell anywhere from 5-20 homes a year get a lot of practice. Even homeowners who have purchased and sold several homes will find the competition to be overwhelming.
Aside from the competition, there really is no reason not to try a real estate agent because good agents will negotiate a higher sales price -- which means they essentially pay for themselves -- so this is an easy decision.
2. Fix The Inside
There are several simple interior fixes that can allow for a home to be sold faster and with a higher sales price.
First, it is crucial to remove as much clutter and furniture as possible. Moreover, the home must be cleaned, and then dusted every month if possible. These easy changes will help to make a better first impression with those who tour the home.
Second, homeowners can see as much as a 200% return by repainting the interior in neutral colors, as well as up to a 250% return on fixing and polishing wooden floors. If a home has grimy wall stains, eccentrically painted rooms or extensive floor damage, then these fixes are a must.
3. Curb Appeal
Generally speaking, Valley Glen real estate must have curb appeal if it is to be promptly sold. Curb appeal simply means how nice a property looks from the curb -- first impressions really count when it comes to quickly selling property.
A home with very low curb appeal will have few or no prospective buyers, whereas a home with very high curb appeal will have a constant stream of interested buyers.
Some simple ways to increase the curb appeal of the home include:

Mow the grass, trim the shrubs, and cut-away wild tree branches
Rake the leaves
Maintain walkway
Remove any and all clutter from the front yard and entranceway
4. Marketing
If a home is to be sold, buyers need to know that it's available. A good agent will effectively market a home through their extensive networking as well as by utilizing traditional techniques and new-age technologies.
That means the agent must pull out all the stops by proactively calling and reaching out to potential buyers. Creating quality photography, brochures and flyers for a home also gets buyers in the door. An effective marketing plan is the key to quickly selling a home.
For those who wish to buy, sell, or learn more about Valley Glen real estate: Contact Red Blue Realty today!
Email: Contact(at)redbluerealty(dot)com
Phone Number: 1-(855) 66-RBREALTY or 1-(855) 667-2732
Find the perfect home with an easy to use property search tool by checking out RedBlueRealty.com, a Los Angeles real estate company.