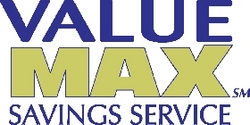 Norwalk, CT (PRWEB) September 19, 2008
ValueMax (SM), a premier savings program offered by Adaptive Marketing LLC®, knows that Halloween fun can depend largely on three P's -- precision, party, and planning. And to keep all those ghosts, ghouls, and goblins partying down on Halloween night, it'll take a lot of nights of staying up -- mapping out and readying the late-October fun.
AP9*ValueMax is all about savings throughout the year, yes, but it's also skilled in concocting party ideas that'll have the masqueraders, freaks, and other costumed faithful talking about that great Halloween bash, long after the clock strikes midnight.
Need innovative ideas for a memorable Halloween bash? ValueMax has the goods and goodies that'll wake the dead -- and even send the "undead" home happy.
-- Mix it up in the lab. Ask anyone; Halloween isn't just for kids. In fact, this Halloween, why not treat adult friends and family to a haunting cocktail party? Serving up spooky spirits with ghoulish garnishes will have party guests howling in delight. Complement those offerings with some sumptuous appetizers, and it'll mean a meal fit for a king -- or, at least a specter of a king.
-- Tum-ta-tum-tum. Like the popular antacid commercials used to remind us in song, don't overdo it. Too much of a good thing is never good. But whipping up tasty hors d'ouevres that look like body parts and candy treats that resemble everything from hanging cobwebs to daddy longlegs is one way to get into the Halloween spirit. Gruesome gourmets of the highest order can spend hours in the kitchen, making the really bad-looking stuff taste extraordinarily good.
-- Track one, please. One way to get a Halloween party going (and keep it rocking long on into the night) is to appoint a "tune master." Yeah, we're talking about that guy or gal who knows how to create the perfect master-mix of old and new music. Be sure to find the ideal Howard Stern wannabe long before the big bash, though; pleasing a potential plethora of music tastes can take some doing.
-- Lighten up. It's Halloween, so it's okay to get really fired up for the fun. Here's the thing, though: To get in the proper seasonal mood, most Halloween parties are likely to be pretty dark. So no one goes home with any broken or damaged limbs, fingers or toes, think about adding some reflective tape over the exits. And speaking of light, for all those masquerading as skeletons out there, consider employing a black light; it'll look cool.
Spontaneity is great, but consider planning Halloween celebrations well in advance of the big night. The hallowed holiday only comes up on the calendar once annually, and plenty of kids (and adults) look forward to it all year long. And speaking of year-round pastimes, it's always time to save at ValueMax.
About AP9*ValueMax:
ValueMax is a leading membership discount program offered by Adaptive Marketing LLC®. Headquartered in Norwalk, Conn., Adaptive Marketing is a category leader in membership programs, bringing value direct to consumers through an array of benefits in healthcare, discounts, security, personal property and personals. Members may access their benefits at ValueMax.com. With broad online and offline distribution capabilities, Adaptive Marketing offers its corporate client partners effective tools to enhance market presence, strengthen customer affinity and generate additional value through programs such as AP9*ValueMax.
###