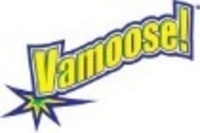 Small retailers will now have the ability to resell Vamoose by purchasing from one of their most trusted suppliers - www.DollarDays.com
AUSTIN, Texas & PHOENIX (PRWEB) May 5, 2008
Vamoose can be used in homes, cars, RV's, apartments, hotels and motels, and on couches, leather goods, handbags and other consumer products to remove the residual smells from cigarette, pipe and cigar smoke. The power behind the permanent removal of tobacco odors is Novexium which molecularly combines with the tar and nicotine molecules deposited by smoking and converts them into inert matter. During the conversion process a customized scent masks the molecular conversion and indicates that the conversion process is active - you can smell the product working.
"Vamoose is a unique product and we don't have anything else like it to specifically address tobacco related odors, and even more so permanently. Our resellers have a unique opportunity here to gain mind share with their customers," said Marc Joseph, President for DollarDays International.
"Small retailers will now have the ability to resell Vamoose by purchasing from one of their most trusted suppliers - http://www.DollarDays.com," said Stephen L. Parkhurst, Founder and co-inventor of Vamoose. "DollarDays.com's presence gives us credibility with small businesses and expands our marketing, logistics and retail storefront presence tremendously," added Mr. Parkhurst.
About Vamoose Products/Hill Country Distribution
Vamoose Products is a licensee of the patented Novexium(R) technology. Vamoose, when used properly, completely eliminates all second-hand tobacco odors.
For more information please visit http://www.VamooseProducts.com.
About DollarDays
DollarDays International is a Web-based virtual warehouse, where small business owners and charities can find great deals on small business-sized orders for more than 30,000 consumer products, from toys and household decor to apparel, electronics and seasonal merchandise. Dollardays.com has over 900,000 registered small and medium sized business buyers with more than 40,000 visiting their web site daily.
Membership is free and any small business is eligible to shop at http://www.dollardays.com.