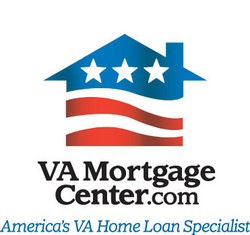 A VA loan allows an eligible service member to get 100 percent financing on a home without having to pay for private mortgage insurance
Columbia, Mo. (PRWEB) December 3, 2008
VA Mortgage Center.com , a private company specializing in VA loans, recently appeared in a New York Times article for its expert knowledge and advice about VA home loans -- a niche market that is succeeding albeit the current housing situation. In a time when many Americans are struggling to obtain a home loan, the VA loan offers United States veterans and service members an option with benefits unlike any other; surprisingly, few service members are aware they are entitled to those benefits.
VA Mortgage Center.com wants to spread that knowledge. Jay Romano, writer for The New York Times Real Estate Q&A, interviewed VA Mortgage Center.com CEO Nathan Long about "The Ins and Outs of a VA loan."
"A VA loan allows an eligible service member to get 100 percent financing on a home without having to pay for private mortgage insurance," Long was quoted in the article. He explained that typically, "if a purchaser borrows more than 80 percent of the value of a home, the lender requires him or her to purchase mortgage insurance."
The VA home loan is guaranteed by the United States Department of Veterans Affairs, which not only relieves the borrower of paying private mortgage insurance, but also requires no money down. The loan allows sellers to pay closing costs, has looser credit and income standards and is easier to qualify for than a conventional loan.
VA Mortgage Center.com has something local banks and lenders may not -- expertise in VA home loans. Too many veterans and service members are unaware of their entitlement to a VA home loan, and VA Mortgage Center.com is working hard to make sure that is no longer the case.
About VA Mortgage Center.com
VA Mortgage Center.com specializes in VA Loans. Their mission is to help veterans and active duty service members take full advantage of their VA home loan benefits. They are both a lender and a broker, which means they can either lend money to the borrower or broker it out to a big name lender.
VA Mortgage Center.com was recognized in CNN Money during 2007 as providing alternatives to subprime loans. Also that year, they received the Inc 500 award as one of the fastest growing small businesses in America. They were awarded a top 100 ranking for this national award.
Contact VA Mortgage Center.com
If you are a member of the press and would like more information from VA Mortgage Center.com, please call Nathan at 573-876-2729.
To read the full New York Times article: http://realestateqa.blogs.nytimes.com/2008/11/26/the-ins-and-outs-of-a-va-loan/
To visit the VA Mortgage Center.com Web site: http://www.vamortgagecenter.com
###