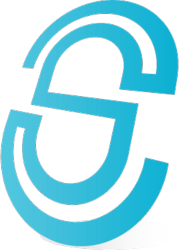 People will go wherever they find answers to their questions
Vancouver, BC, Canada (PRWEB) August 14, 2012
Dr. Jonathan Suzuki has been an orthodontic specialist in the Vancouver area for over a decade. His patients know him as a capable, intelligent man, with the experience they need. He's friendly and personable, and freely answers their questions about a straighter smile. It's this sort of trust that creates a bond between health professionals and their patients. "No one says you have to use one doctor only, or one orthodontist only." says Dr. Suzuki, "People will go wherever they find answers to their questions."
He might be on to something. The New York Times Company recently released a study that defined trust as the primary factor driving consumer decisions online.
To that end, Dr. Suzuki is launching his new website with a focus on education.
"Patients ask a lot of the same questions. They're sometimes nervous about the answers, but they feel a lot more comfortable once they know more." Says Dr. Suzuki, adding, "Many are still at home working up the courage to ask those questions."
With the launch of the new website, prospective patients may now look up any questions they have without having to enter into the orthodontist's office at all. This sets a tone for patient comfort and confidence early on.
Though braces have been largely attributed as a rite of passage for adolescents, a growing number of adults are starting to recognize the benefits of orthodontics for themselves. The American Association of Orthodontics claims that today 20% of orthodontics patients are adults, and the growth rate of adult patients is quickly outpacing that of teenagers as well.
Some adults are stumbling into the option by accompanying a child to the orthodontist. Others are actively seeking options on the web. We haven't reached the point where we can achieve straighter teeth at the click of a button, but learning about our options has never been easier.
Orthodontic insurance still does not cover every family, and some adults have grown up self-conscious of their smile because they were unable to afford braces at a young age. They should not feel alone. With a surge of adults booking appointments for themselves, the old questions of insurance and payment plan options are some of the first questions asked at the orthodontist's office. To answer this, the new Dr. Suzuki website attempts to address these questions early without getting into specifics of detailed payment plans.
The types of braces available to patients are also displayed on the website in an easy to understand manner. Invisalign products are there, alongside lingual braces or traditional metal braces. Even headgear remains an option for some clients, though after reading a little about it, it might sound less intimidating than before.
There are even some history lessons in orthodontics for those of you that are interested in learning more. If you were to personally get him going on the subject, you might learn a lot more than you bargained for. "Straight teeth are a passion of mine." He laughs, "I would probably spend a long time talking about it if people let me."