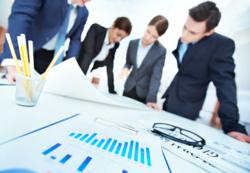 Our new benefits program is designed to help practitioners improve their bottom line
Vancouver, BC (PRWEB) December 19, 2012
Online appointment booking platform, Connect the Doc, recently launched their member benefits program to help private healthcare professionals reduce their operational costs.
With the support of the Vancouver community, CTD has already secured more than 5 strategic partnerships that member clinics will benefit from. "Clinics have extremely high overheads and spend large portions of their revenue on products, supplies, marketing, software, and other services to make their business run more efficiently." says Nadeem Kassam, co-founder and CEO of Connect the Doc. "Our new benefits program is designed to provide our group of healthcare clinics with access to unique products and services at discounted rates, which will ultimately help them improve their bottom line."
Connect the Doc inked its first strategic partnership with a local corporate video production company, Citrus Pie Marketing Group. Citrus Pie Marketing provides small businesses and private healthcare clinics with high quality videos at extremely affordable prices. With this exclusive partnership, Connect the Doc members will benefit from the best video production services in Vancouver at a fraction of the cost.
"We are very excited to be working with Connect the Doc to provide its group of healthcare practitioners with videos customized for their practice," says Laurent Goldstein, CEO of Citrus Pie Marketing Group. "This will really help prospective patients get to know the practitioners they book their appointments with, by giving them an opportunity to experience what it would be like to be a patient in their clinic."
For more information on Connect the Doc and its strategic partnership program, please contact Nadeem Kassam at 1-800-910-1120.
About Connect the Doc:
Based in Vancouver, Connect the Doc is an online marketing and appointment booking service. Through an easy-to-use online platform, Vancouver physiotherapists, chiropractors, massage therapists, and dentists can share their availabilities for which prospective patients can book online, 24/7 for free.
About Citrus Pie Marketing Group:
Citrus Pie Marketing Group is a Vancouver-based internet marketing company that focuses on creating authentic corporate videos to help healthcare clinics develop relationships with their prospective patients. Launched in 2010, Citrus Pie has quickly become one of the top Vancouver video production companies and has worked with clients all around North America.