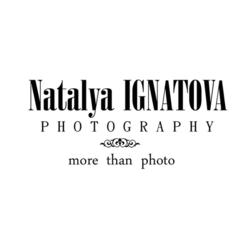 Surrey, B.C. (PRWEB) January 31, 2013
During special occasions, people want to keep mementos that they can look back on and smile about. The day couples tie the knot is no different as it is a celebration that could happen only once in a lifetime. For this reason you must settle for nothing less than a professional Vancouver wedding photographer.
Hiring a professional photographer is important for many reasons. It documents special moments of your big day. With all the excitement going on, you will not be able to identify which parts of the nuptials are most commemorative. It also offers a rare chance to get together for a ceremonious social event. It is therefore natural that you'd want to celebrate the moments of harmony through pictures.
Equally important are engagement photo shoots and they cannot be overlooked in any wedding package.
"I like to think of an engagement shoot as an audition, for me, and as a dress rehearsal for my clients," says Natalya Ignatova. "This time allows us to get to know each other. As a Vancouver professional photographer, I get to see what makes them comfortable in front of the camera, what makes them laugh and what makes them relax more."
As the subject, couples also get to know how the professional photographer works and are able better understand their style and personality. On the wedding day, couples will spend more time with their photographer than any other vendor. That is why it is most important for both parties to work co-operatively and trust one another.
"My goal is to make certain that my clients are comfortable with me and that by their wedding day I am their trusted friend," adds Ignatova. "This makes a big difference in the final photos. If my clients are relaxed and comfortable, their photographs will look more natural.
One of the biggest reasons for doing an engagement shoot is the opportunity to do something fun and relaxing. To make this happen, Natalya Ignatova prefers that the couple choose a location or activity that reflects them as a couple. She's done several photo shoots at the beach, strolling the streets of downtown, visiting landmarks and even riding a roller coaster.
"It is very important that you make your engagement shoot fun and meaningful," concludes Ignatova. "One of the best shoots I've done was for a couple who met in university. They now live together in Surrey and haven't been back to campus for a few years. For the engagement shoot, we chose to wander around the campus as they retold stories of where they met, where they hung out and what they did together when they started dating. The shoot was nonetheless a good idea - enjoyed by everyone."
About Natalya Ignatova:
Natalya Ignatova is one of the leading wedding photographers in the metro Vancouver area. Her passion for photography stems from her love for creating a story within each photograph. Using available light as a priority and by anticipating moments, she is able to document the most important day of your life without controlling it.
It's never too early to start planning your summer wedding. Natalya Ignatova is offering a free initial consultation and is ready to chat about how she can make your summer wedding dream a reality with candid shots and memorable photos that last.
Exclusive Deal: 10% off Vancouver Wedding Photography with Natalya Ignatova - exclusively for Press Release readers.