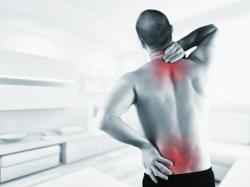 Connect The Doc has made our interaction with new and existing patients more easy and efficient.
Vancouver, BC (PRWEB) September 28, 2012
We are excited to announce that Pacific Chiropractic and Massage Therapy Clinic has enrolled in Connect the Doc's online marketing and appointment booking service. Led by Dr. Gordon Gertz, the team at Pacific Chiropractic offers a variety of healthcare services including chiropractic care, custom foot orthotics, registered massage therapy, and nutrition analysis. They carry a wide range of diagnostic equipment, including x-rays, nerve function (SEMG), and walking function (GAIT) tests to best restore the health of patients with sports, work, or motor vehicle related injuries. Whether the goal is to alleviate pain, or simply keep the body strong and healthy, they have a treatment approach for you.
"We are really happy that Pacific Chiropractic has joined our service and now offers online bookings through Connect the Doc's booking platform," says Nadeem Kassam, co-founder of Connect the Doc. "This clinic is definitely one of the most well recognized and popular clinics in Yaletown, if not all of Vancouver. Unlike lots of healthcare clinics we come in contact with, they have a done a great job with their marketing and have a solid website, fantastic social media presence, and are heavily involved with giving back to the community. They are a perfect representation of the businesses that we like to work with and we are thrilled to offer users the ability to book their appointments online with a top Vancouver Chiropractic Clinic."
Since launching at the end of 2011, more than 600 appointments have been booked online through Connect the Doc's scheduling platform. "Connect The Doc has made our interaction with new and existing patients more easy and efficient," says Albina, office manager at Pacific Chiropractic. "We hope that more and more people take advantage of this online portal to find practitioners best suited to them in both skills and availability."
For a limited time, Vancouver massage therapy, physiotherapy, dentistry, and chiropractic clinics can sign up for a risk free account on Connect the Doc. Unlike other forms of online marketing that are expensive and risky, CTD guarantees that enrolled clinics will get new patients or they get their money back.
About Connect the Doc:
Connect the Doc is an online service that helps connect patients looking for short notice appointments with private healthcare professionals that have last minute availabilities. Appointments can be booked directly online with Vancouver chiropractors, massage therapists, physiotherapists, and dentists. For more information, please visit http://www.connectthedoc.com or contact us directly.