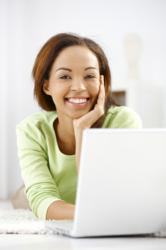 By providing incentives for these prospective patients to book an appointment, we are creating a win-win-win scenario.
Vancouver, BC (PRWEB) October 23, 2012
Connect the Doc website users will now have the opportunity to claim a free $20 gift card after they book a 'new patient' appointment online. $20 gift cards are available at: Starbucks, Chapters, Future Shop, Sport Chek, Earls, Joey's, Spa Utopia, Cactus Club, Rocky Mountain Chocolate Factory, Delany's, Esquires Coffee House, White Spot, Boston Pizza, Blenz, Moxies, Local Public Eatery, Browns Social House, and Original Joes.
"It is really important for us to provide prospective patients with incentives to book their appointments online and stay healthy," says Nadeem Kassam, co-founder of Connect the Doc. "There are lots of people who need to see a Vancouver chiropractor, registered massage therapist, or physiotherapist but do not because of the price. Patients take care of their bodies and see the right practitioners, healthcare professionals fill up their schedule and get new patients, and Connect the Doc gets exposure and referrals from website users."
Connect the Doc is a Vancouver startup that helps connect people that need short notice healthcare appointments with practitioners that have last minute availabilities in their schedules. Currently appointments can be booked with registered massage therapists in Vancouver, chiropractors, physiotherapists, and skin care specialists.
For more information about this promotion or Connect the Doc, please visit http://www.connectthedoc.com