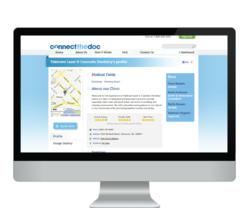 The customization and thoroughness that Yaletown Laser Centre treats each smile makeover with ensures that each patient will leave smiling ear to ear
Vancouver, BC (PRWEB) January 29, 2013
Connect the Doc co-founders, Nadeem and Nasheel Kassam's father, Dr. Omar Kassam will be offering patients complimentary smile makeover consultations on connectthedoc.com. Yaletown Laser Centre combines high end techniques with an in-house lab and incredible amenities to consistently deliver top quality results. Their 4000 square foot office space located in the heart of Yaletown is also one of the only dental offices in Vancouver that offers reduction free porcelain veneers.
The process for creating a smile makeover at YLC is quite unique. A patient starts by consulting with Dr. Kassam, the smile consultant, and the porcelain lab artist. Then the patient sees a 3D model of the smile and actually has the ability to "test drive" their smile with temporary veneers. Finally, once the patient has gotten feedback during their test drive, the final changes are made and Dr. Kassam bonds the smile with reduction free veneers.
"It's finally the right time to add my dad and his dental clinic to Connect the Doc," says Nadeem Kassam, Co-Founder of Connect the Doc. "Only recently have we been able to add more specialized treatments to our service and I am really excited that my parents get to finally use our service for their clinic... I know they have been waiting a long time to do so."
About:
Connect the Doc is a Vancouver-based startup that helps people find and book healthcare appointments online, 24/7 with Vancouver dentists, physiotherapists, registered massage therapists, and chiropractors. To learn more or to book your complimentary smile makeover consultation, visit http://www.connectthedoc.com.