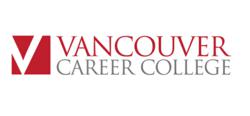 Coquitlam, BC (PRWEB) March 13, 2012
Community and social service work encompasses a wide range of careers. Those interested in this growing field can learn more at the Addictions and Community Services Worker program information session on Thursday, March 15, 2012 at Vancouver Career College in Coquitlam.
According to BC Work Futures, job growth in the community and social services field will occur to address the needs of specific populations, including the elderly, youth, the homeless and those living with mental illness or substance abuse issues. It is expected that 1,410 new jobs will open up by 2015, with an additional 1,700 openings due to retirements. And, there is an increased demand for professionals with the right training, credentials and essential skills.
The 44-week program provides students with the fundamental knowledge and practical skills they need to work in a range of community service settings. They study key subjects, including psychology, pharmacology and various communications techniques. They also learn about working with high risk populations, youth and families. Issues such as secondary traumatic stress, relapse prevention and intervention are covered as well. The program includes an eight-week practicum placement in a community services setting that allows students to gain valuable experience on the job.
At the Info Session, guests will be able to learn more about the Addictions and Community Services Worker program and the range of career opportunities available to graduates. They'll also have the chance to speak with instructors, staff and past graduates, tour the campus and learn about admission requirements and tuition.
The Addictions and Community Services Worker Info Session takes place on March 15, 2012, from 6:00 to 7:30pm at Vancouver Career College in Coquitlam. Check-in at 5:45pm sharp. To RSVP, call 1-877-607-7819. For more information about Vancouver Career College, visit http://www.vccollege.ca, or follow along on Twitter and Facebook.
About Vancouver Career College
Vancouver Career College is dedicated to providing students with the highest standard of education and career training, with all programs granted approval by the provincial government of British Columbia. With small classes, industry-relevant programs and six convenient locations across BC, Vancouver Career College is one of the region's leading career training schools with solid results in job placement for graduates.