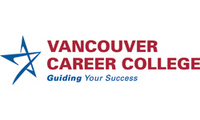 The Parents' Guide to Selecting and Monitoring Child Care in BC Guide is a great place for parents to start their research
Vancouver, BC (Vocus) September 10, 2009
September sees more than 500,000 children head back to school in British Columbia, with many heading to day care before or after school. So how do parents keep their kids safe when they are in someone else's care?
"The Parents' Guide to Selecting and Monitoring Child Care in BC Guide is a great place for parents to start their research," says Evelyn Tsai, Early Childhood Education Coordinator at Vancouver Career College. "It gives parents an idea of the options available to them, as well as what they should look for in terms of keeping their kids safe."
The Guide is available at http://www.mcf.gov.bc.ca/childcare/parents.htm and covers a wide range of topics, including the difference between licensed and unlicensed childcare providers, what to watch for in child care settings and making your final decision. The real key to ensuring children's safety, however, is ensuring the chosen care provider is properly trained.
"The most common situations that happen in group care of children are little accidents that can happen anytime the Caregiver's back is turned away from her group," says Tsai. "This is why a trained caregiver anticipates problems and situations. We teach our students how to scan the room and make sure everybody in their group is safe. The students learn that they don't only deal with children, but their parents as well. It is a big responsibility when caring for other people's children, and our grads know that."
On top of general safety procedures, graduates of the ECE program at Vancouver Career College are also trained in first aid and CPR – as all child care providers should be. Head to http://www.vccollege.ca/Campus_Programs/Education_Programs for more information on the Early Childhood Education program at Vancouver Career College.
About Vancouver Career College
Vancouver Career College (http://www.vccollege.ca) is dedicated to providing students with the highest standard of education and career training, with all programs approved by the provincial government of British Columbia. With small class-sizes, industry-relevant career programs and seven convenient locations across BC, Vancouver Career College is one of the region's leading career training schools.
For more information:
Warren Mailey
Manager of Communications
604.915.7288 ext. 2130
###