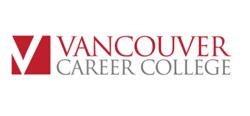 Vancouver, BC (PRWEB) July 19, 2012
With the ever-increasing need for medical services nationwide, Vancouver Career College recently announced the launch of a new program where students can earn a Medical Office Assistant – Advanced Practice diploma. The College is currently accepting applications for the new program at its Vancouver, Surrey, Coquitlam and Kelowna campuses, which aims to give students broader, more extensive training in the medical assistance field.
For medical office assistants, job duties can range from clerical work to billing to initial medical assistance when patients arrive. Vancouver Career College already offers training for medical office assistants through a thirty-three-week program, and, because of the expansive opportunities in the field, has added the Advanced Practice program to help give graduates even more job opportunities with increased responsibility.
The Medical Office Assistant – Advanced Practice program, which lasts 49 weeks, helps graduates develop confident knowledge of clinical procedures, medical language, and patient management. This training will prove invaluable for positions as clinic assistants, medical transcriptionists, and medical office assistants. The program also includes on-the-job training through practicum placements and certificates in first aid and CPR.
Vancouver Career College is now accepting applications for the Medical Office Assistant – Advanced Placement program at its Vancouver, Surrey, Coquitlam and Kelowna campuses. For more information, call 1.877.607.7819 or visit vccollege.ca. Vancouver Career College can also be found on Facebook, Twitter and YouTube.
About Vancouver Career College
With six centrally-located campuses, Vancouver Career College provides students with convenient access the highest standard of education and training. Our curriculum has been developed with input from professionals in the areas of business, education, healthcare, art and design, legal studies and trades to ensure that our programs match current industry demands and that our graduates enter the workforce with the required skills to excel in their chosen career fields.
Media Contact:
Melissa Wood
Communications Manager
778.331.8262 ext. 2145