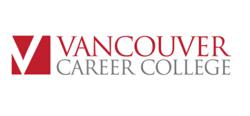 "We hope that the Vancouver Career College Nurse of the Year award brings to the light the hard work and dedication of nurses in the province," Larry Heinzlmeir, VP of Marketing
Burnaby, BC (PRWEB) May 07, 2012
Vancouver Career College is announcing its first annual Nurse of the Year award. British Columbians will be asked to submit their nomination to the Vancouver Career College Facebook page during National Nurses Week, May 7-13, 2012.
"As a healthcare education provider, we want to take the time to recognize nursing professionals who are making a difference in people's lives," says Larry Heinzlmeir, VP of Marketing for Vancouver Career College. "We hope that the Vancouver Career College Nurse of the Year award brings to the light the hard work and dedication of nurses in the province."
Entrants will be asked to submit their nomination with a brief story of why their nominee deserves the prestigious award. Entries will be voted on by Vancouver Career College's Facebook fans, and the Nurse of the Year will be awarded with a pampering prize pack.
As practical nurses continue to be in high demand, Vancouver Career College's Practical Nursing programs provide students with the hands-on skills and knowledge they need to take on the challenges of the job. According to the Government of Canada, there are approximately 75,000 licensed practical nurses working in the country, and that number is sure to grow.
To nominate a nurse for the Vancouver Career College Nurse of the Year award, visit facebook.com/VancouverCareerCollege or for more information about the Practical Nursing program at Vancouver Career College, head to http://www.vccollege.ca.
About Vancouver Career College
Vancouver Career College (http://www.vccollege.ca) is dedicated to providing students with the highest standard of education and career training, with all programs granted approval by the Private Career Training Institutions Agency of BC (PCTIA). With small classes, industry-relevant programs and six convenient locations across BC, Vancouver Career College is one of the region's leading career training schools with solid results in job placement for graduates.
-30-
Media Contact:
Melissa Wood
Communications Manager
778.331.8262 ext. 2145