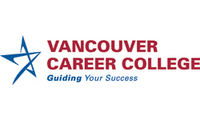 With LPNs now able to join the BCNU as full members, the field of practical nursing will become even more desirable
Vancouver, BC (Vocus) September 17, 2009
The British Columbia Nurses' Union recently opened the door to Licensed Practical Nurses who were interested in joining the union as full members with collective bargaining rights. With thousands of LPNs lining up for the new privileges, the time has never been better to enter the practical nursing field.
"With LPNs now able to join the BCNU as full members, the field of practical nursing will become even more desirable," says Rose Pollock, Practical Nursing Program Coordinator at Vancouver Career College. "If pay and benefits increase for LPNs, it will definitely help legitimize LPNs hard work in this province."
The new regulations will help the thousands of new LPNs entering the nursing field in the next few years. The Canadian Occupational Projection System estimates that 2,403 LPN jobs will open up in BC by 2013, which means there's still plenty of time for those interested in practical nursing.
Vancouver Career College offers its 52-week Practical Nursing program at campus locations in Burnaby, Abbotsford and Kelowna, making it a very accessible option for students in BC.
Once students have graduated, they must write the CLPNBC Licensing Exam, which certifies them to work as nurses in British Columbia. Now with the ability to join the BCNU, LPNs will be seen as a more important part of the health care system, and will likely be able to bargain on better benefits and wages.
Vancouver Career College is now accepting applications for the Practical Nursing program in Burnaby, Kelowna and Abbotsford. Students can choose from November 2009 and January 2010 start dates. Visit http://www.vccollege.ca for more information.
About Vancouver Career College
Vancouver Career College (http://www.vccollege.ca) is dedicated to providing students with the highest standard of education and training, with all programs approved by the provincial government of British Columbia. With small classes, industry-relevant programs and seven convenient locations across BC, Vancouver Career College is one of the region's leading career training schools.
For more information:
Warren Mailey
Manager of Communications
604.915.7288 ext. 2130
###