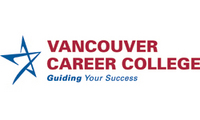 A foundation program is designed to take a person that has little or no experience in that trade and give them the theoretical and practical knowledge they require to be in a competitive position when searching for a job in their field
Vancouver, BC (Vocus) October 8, 2009
With the BC housing market starting to show signs of recovery, the demand for skilled labourers is once again growing. With foundation training from Vancouver Career College, anyone looking for employment can be trained and ready to take advantage of the lucrative construction job market in less than a year.
"A foundation program is designed to take a person that has little or no experience in that trade and give them the theoretical and practical knowledge they require to be in a competitive position when searching for a job in their field," says Dave Boyd, a Construction Electrician Foundations instructor at Vancouver Career College. "The current employment market is not an issue. The construction industry is moving right along. There will always be a need for skilled tradesman."
Vancouver Career College offers foundation training for electricians and plumbers, both highly sought after positions in the construction industry. Students receive hands-on training that Boyd says helps to set them apart from the competition when applying for jobs.
"The difference between a skilled tradesman and a hardworking skilled tradesman is what will set our grads apart when the trades demand is on the lean side, as in today's market. Effort is 90% and knowledge is 10%," explains Boyd. "I believe that it is our hands-on lab environment, and the passion of our instructors, that sets us apart from other institutions."
For those worried they don't have the physical strength to succeed in the construction industry, Boyd says they don't have to worry.
"A person that asks a lot of questions and wants to know the answers is a perfect fit in the construction industry because that's what will make them a good tradesperson," says Boyd. "Physical strength is not a requirement; many of the avenues that are open to electricians and plumbers require a strong mind over brawn."
Vancouver Career College's Construction Foundation programs have available start dates throughout the year. For more information, head to http://www.vccollege.ca/Campus_Programs/Trades_Programs
About Vancouver Career College
Vancouver Career College (http://www.vccollege.ca) is dedicated to providing students with the highest standard of education and career training, with all programs approved by the provincial government of British Columbia. With small classes, industry-relevant programs and seven convenient locations across BC, Vancouver Career College is one of the region's leading career training schools.
For more information:
Melissa Wood
Manager of Communications
melissa.wood (at) vccollege.ca
604.915.7288 ext. 2145
###