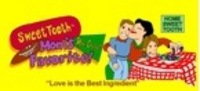 SweetTooth, Mom's Favorite™ brand website and e-commerce focus is another way to serve their already loyal consumer while gaining awareness of new untapped potential consumers via the internet
Sapulpa, OK (Vocus) November 17, 2010
SweetTooth, Mom's Favorite™ announces the launch of their first website with a focus on E-Commerce and retention of their customer-base they have gathered over the years. First offered in 1994, the SweetTooth, Mom's Favorite™ brand Vanilla wafers were extremely popular in the regional outlets they were distributed within including: Oklahoma, Texas, Arkansas, Louisiana, Colorado and New Mexico. Today, these delicious and consumer-conscious priced cookies are offered by National chain grocers but the story of their name, tagline and success is a little sweeter than just a great-tasting cookie.
"I began my own specialty foods brokerage firm in 1989 and I knew how popular a value-priced cookie line could be so when I was searching for the best baked wafer cookie, I had literally hundreds of "cutting tests" in grocery retail outlets," said Don Holman, Sr., President of SweetTooth, Mom's Favorite™ brands. "These were blind tests conducted for retail consumers to try the SweetTooth cookie against other Multi-line National brands. The feedback was nearly 3 to 1 in favor of the SweetTooth Mom's Favorite™ brand cookie. But that isn't how SweetTooth got the "Mom's Favorite™ " tagline," continues Mr. Holman. "My mother, Genevieve, the discriminating matriarch of my very large family also did the blind taste test and she chose the SweetTooth cookie as well. I knew I was onto something great and to honor her and also to let everyone know Mom endorsed this cookie, the "Mom's Favorite™ " tagline was added," concluded Holman.
"SweetTooth, Mom's Favorite™ brand has always focused on providing the best quality and best value products and we've relied heavily on our regional and national distribution agreements with large multi-state national grocery chain retailers and today we're just taking it to that next natural level," continued Mr. Holman.
"SweetTooth, Mom's Favorite™ brand website and e-commerce focus is another way to serve their already loyal consumer while gaining awareness of new untapped potential consumers via the internet," said Amy Campbell, Owner and Director of All that Happens at The Red Checker, LLC, and the Marketing Consultant for SweetTooth, Mom's Favorite™ brands.
"We know some loyal customers have moved out of the distribution areas covered by SweetTooth, Mom's Favorite™ and cannot get the product in their local marketplace," Holman continues, "and though we've grown our distribution considerably through distribution channels such as Valu-Merchandisers and Kehe Distributors over the last 6 years, we realize the vast majority of our consumers are now communicating and buying hard to locate items over the internet. We want to be sure we are accessible to customers who already know about the quality of our products as well as reach a new consumer," said Holman.
About SweetTooth, Mom's Favorite™ Brand
Company history and other product-related Inquiries should be addressed to SweetTooth, Mom's Favorite™ customer service at: (800) 281-1352.
###