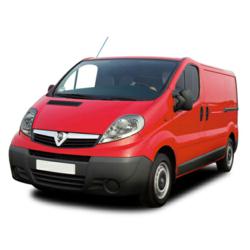 One in five crashes on motorways are sleep-related.
Bolton, Lancashire (PRWEB) September 26, 2011
Kia Motors surveyed 2,000 UK drivers to determine the cause of distractions which increases the motorists' risk of being involved in an accident. In results published this week, an average of 1.84 distractions per day were experienced, with the most popular cause being cited as the bad behaviour from other drivers, and the second being the behaviour of other passengers in the vehicle.
24% also revealed that an attractive pedestrian qualified as a distraction, and only 1% admitted to driving confidently with due care after dark, as the other 99% of motorists surveyed cited a number of factors that only occurred at night.
'If nearly every driver in a survey of 2,000 feels that they personally experience more hazardous occurrences during dark or low visibility conditions that speaks volumes about the driving confidence of other road users.' Said Roy Ganley, who offers Citroen Berlingo vans, Peugeot Partner vans and a variety of finance lease vans across the country.
Kia's poll concluded that although drivers were the most uncomfortable with driving on a Monday because it marked the start of the working week, because of this the motorists drove with more caution and were more alert, making it statistically the safest day on the roads. Thursdays however, were the most dangerous day of the week, as drivers were more relaxed.
First Step Leasing owner, Roy Ganley advised: 'I frequently deal with companies that employ large fleets of drivers and vehicles, from Vauxhall Vivaro vans, to Citroen dispatch vans and a large choice of lease purchase vans. Cascade these results to your drivers as the nature of their employment means that they're most at risk.'
Separate research completed at Newcastle University this week has reported UK motorists are risking their safety too, this time by shunning motorway service stations during long journeys. Comparison website Confused.com who funded the survey reported that 79% of UK drivers are not taking sufficient break periods, whilst 32% avoided service stations entirely.
A reader poll in motoring magazine What Car? revealed that two thirds of motorists felt that a visit to the motorway services left them feeling 'ripped off'. In February 2010, What Car? conducted research into the pricing of goods to investigate whether the popular belief of high prices was justified and discovered that motorway service stations were among the most expensive retailers in the UK.
The findings reported that fuel was, on average, 5.2% more expensive at petrol stations situated on motorway services. What Car? estimated that the increase could cost some motorists up to £77 annually when compared to fuel purchases made elsewhere.
Steve Fowler, the editor of What Car?, urged readers to boycott the services. 'We suggest that all motorway users plan their journeys carefully and try to avoid using such greedy retailers as possible.'
'Urge your employees to utilise them for essential rest periods during long haul journeys. Formulate provisions to provide that essential break period in the workload, allowing drivers to get refreshed without spending a small fortune in expenses. Just because they stop at a service station, it doesn't mean that they have to eat or refuel there.' advised Roy Ganley, who offers van finance lease and hire purchase vans to companies around the country. 'It is the Newcastle University research that warns drivers against avoiding motorway service stations for reasons more important than inflated retail prices.'
Of the drivers polled, one in seven deemed a rest break during a four hour journey as 'pointless', despite the study revealing that a rest break every ninety minutes will drastically reduce the chances of an accident. Dr Joan Harvey, a Chartered Psychologist at Newcastle University led the study. 'When driving on motorways, or other monotonous roads, a motorist's maximum concentration level is only maintained for thirty minutes. After this time, they will start to become bored and will drive on 'auto-pilot'.
After a further thirty minutes of driving, their blood sugar levels will drop.' She advised. 'These two factors are a dangerous combination as the motorist will start to feel sleepy and will be slower to react to any hazards that might occur.'
The study concluded by advising drivers to stop for a break at one in three service stations for the duration of a long journey, to reduce the risk of an accident by combating fatigue.
'One in five crashes on motorways are sleep-related,' says Peter Rodger, chief examiner of The Institute of Advanced Motorists. 'Regular breaks at service stations are essential for preventing such accidents from happening.'
'The results of these new studies and bodies of research have confirmed that we need to be extra alert on UK roads. There are currently more drivers than ever before, and the data confirms that it is not just your own safety to be aware of, but the potential hazards caused by other road users too.' Concluded Roy Ganley who offers a range of Peugeot Boxer Vans and Citroen Relay Vans at his company, Bolton- based First Step Leasing. 'Therefore, it makes sense as both a personal motorist and as business owner who could be using either a single vehicle or a large fleet, to ensure that safety is paramount and your staff minimise risks as much as possible.'
This Press Release is part of a search engine marketing service by Vizcom. Click Search Engine Marketing Manchester for more information. E-Commerce website for First Step Leasing also built by Vizcom, visit E-Commerce Web Design Manchester
###