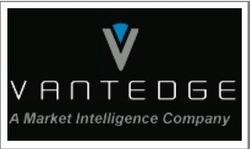 We knew we had customers out there, but they weren't so clearly delineated. Now we have a fact-based intelligence strategy we can use going forward.
Atlanta, GA (PRWEB) May 6, 2008
At a time when many lenders are pulling back from residential mortgages and home refinancing, one South Carolina lender is actively seeking new customers. And thanks to some surprising results from market research conducted by Atlanta-based customer strategy firm Vantedge Group, this lender knows exactly where to find them. The recently completed research has provided ArborOne Financial of Florence, S.C., with a clear profile of who is most likely to need a home mortgage in the next year in their service area.
The Vantedge Group customer insight program, commissioned by ArborOne Financial as a first step in allocating media dollars for the next quarter of 2008, was aimed at discovering hidden wells of buyer interest in rural South Carolina. Established in 1917 as Pee Dee Farm Credit, ArborOne is one of the oldest financial institutions in South Carolina, but only began actively pursuing non-agricultural business in the last few years. Achieving an impressive 13.25% annual growth rate and surviving the credit lending crisis virtually unscathed has put ArborOne in the enviable position of needing to ferret out new customers for its growing mortgage loan business.
Apparently Vantedge Group has done just that. According to the research, the profile of the highest opportunity prospective mortgage customers in northeast South Carolina is that of a married, college-educated, 50-65 year-old with an annual average income of $ 137,900. "I really can't say much more than that," said Read Ziegler, Vantedge Group's CEO, "because this was ArborOne's project and their customer intelligence program with Vantedge is proprietary. But I can tell you," continued Ziegler, "that, as specific as that sounds, we know even more about this market segment. We know where they live, what they like and why they like it. And the most encouraging detail is that 100% of this segment plans to make a home purchase within 12 months."
According to ArborOne's President and CEO, Jack W. Shuler, the findings have had a significant impact on ArborOne's marketing strategy. "We've got a lot more confidence in our messaging now," explained Shuler. "We knew we had customers out there, but they weren't so clearly delineated. Now we have a fact-based intelligence strategy we can use going forward. "
The customer intelligence program conducted by Vantedge Group helped ArborOne align their business goals and needs with market realities. Vantedge canvassed consumers living in eleven major metropolitan areas, including cities in North and South Carolina, Georgia, and Florida, as well as New York, Philadelphia, and Washington, D.C. Respondents had to meet specific criteria including being 40 or older, having a minimum household income of $ 70,000, and being open to the possibility of purchasing rural property. The survey resulted in 408 responses yielding a +/- 5% margin of error at the 95% confidence level.
Relied on by a variety of fast-growing companies in financial services, healthcare and technology, Vantedge Group provides a full complement of customer intelligence and strategy services that take the guesswork out of delivering successful growth initiatives.
About Vantedge Group
Vantedge Group specializes in customer intelligence and growth strategy solutions. We help senior sales, marketing and strategy teams develop a customer intelligence advantage in order to create high-value customer relationships that increase revenue, market share and profit. Top performing customer intelligence companies realize 25%+ improvements in customer volume and revenue growth on a consistent basis. Our website is at http://www.vandtedgegroup.com.
###