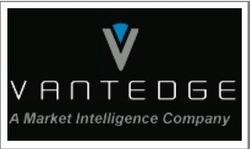 It tells us that technology companies are getting back to basics
Atlanta, GA (PRWEB) March 11, 2008
Atlanta-based technology marketing research firm, Vantedge Group, has reported the results from a six-week internet poll aimed at uncovering the most pressing concerns of technology companies going forward in 2008.
The poll, part of a new website feature called Vantedge Pulse, asked respondents to choose which of the following issues technology companies expect to be most significant for 2008. The issues, all top-of-mind concerns for technology companies in a turbulent economy, were (1) Freeing up core resources, (2) Identifying new growth opportunities, (3) Improving marketing ROI, (4) Gaining faster insights, and (5) Understanding customer needs. Topping all choices, with a 31% response selection, poll respondents clearly indicated that they expect "understanding customer needs" to be the most pressing issue for technology companies in the year ahead.
According to Read Ziegler, President and CEO of Vantedge Group, the poll results are encouraging. "It tells us that technology companies are getting back to basics," says Ziegler. "Really knowing, not just guessing at, what your customers need is the very foundation of your competitive distinction. We've seen first-hand the benefits of conducting a Customer Pulse assessment to drive increased growth, better ROI, and greater retention."
Customer Pulse is Vantedge Group's proprietary 360° assessment of a company's customer base. Customer Pulse proactively pinpoints opportunities and risks by identifying specific defection and retention drivers. The assessment also identifies and quantifies incremental revenue opportunities through a share of wallet analysis. Overall satisfaction and loyalty are also measured and tracked with "Net Promoter" ratings. Customer Pulse also identifies the primary customer defection and retention drivers and identifies additional revenue opportunities.
As companies look for ways to achieve their objectives in 2008, this type of technology and market research can provide actionable insight into the concerns revealed by the poll. In fact, experts like the Aberdeen Group have linked companies that deploy customer intelligence initiatives with 25% or greater year-over-year performance improvements in customer acquisition, revenue and retention.
Ziegler adds, "The benefit of technology market research that produces this kind of customer intelligence is that you get a gauge of what's really driving satisfaction or frustration in your customer's experience. We can discover the key drivers that have the greatest impact on purchase behavior and pinpoint the critical point of interaction that drives customer satisfaction."
Vantedge Group provides a full complement of information technology market research offerings that can be accessed on a project-by-project basis or as part of a full-service customer intelligence program. Complete results of the technology market research poll, as well as a full-length white paper entitled "2008 Technology Marketers Survival Guide," can be viewed on Vantedge Group's website at VantedgeGroup.com.
About Vantedge Group:
Vantedge Group is a Market Intelligence company that helps sales, marketing and strategy teams gain the insights needed to make smart decisions and drive consistent growth. Vantedge Group specializes in turning various internal and external data sources into valuable and usable insights. Companies gain significant benefits by identifying clear opportunities for growth and the optimal way to deploy their resources against those opportunities.
###