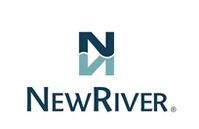 The summary prospectus is good news for policy holders who find online documents difficult and unwieldy.
Andover, MA (Vocus) March 10, 2010
According to a new study commissioned by NewRiver, Inc. and conducted by Mathew Greenwald & Associates, there is strong appeal from variable annuity (VA) and variable universal life (VUL) policy holders to receive prospectus and related compliance documents electronically via e-delivery. More than half of the respondents who were not offered electronic delivery from their VA/VUL company said they would be interested in electronic delivery of their documents and prospectuses if it were available. Yet despite this opportunity, the insurance industry appears to be lagging behind other industries in effectively marketing and offering their e-delivery capabilities. Findings from the study are available at http://www1.newriver.com/wp-7-form.asp .
While participants were split in their assessment on how their VA/VUL provider was promoting e-delivery, only one in four (26%) could ever recall being notified about the option. This is a missed opportunity for variable annuity and universal life companies as respondents stated they were interested in e-delivery. In fact, less than a third of the VA/VUL owners (29%) actually read the hard copy prospectus and other documents they receive, including a mere 6% who claim to read these documents from cover to cover. Asked what was preventing them from using e-delivery, nearly three out of five (59%) respondents said it was due to the difficulty in reading compliance documents online.
"The summary prospectus is good news for policy holders who find online documents difficult and unwieldy," said Russell E. Planitzer, CEO at NewRiver. "The availability of the new shorter, summary prospectus makes finding relevant information easier. Already a staple among mutual funds, e-delivery and layered disclosure is rapidly converging on the VA industry and is set to create the same enhanced user experience that mutual fund investors are getting today."
In addition, the research showed that while nearly all VA/VUL owners consider themselves to be comfortable using computers for personal financial management (91%), the vast majority (86%) said they had no idea how they could go about receiving their financial information in this manner.
"This is a call to action for the insurance industry," continues Planitzer. "There has long been a misconception within the insurance sector that due to its older customer demographics there isn't a high level of interest in electronic delivery or that reading and accessing documents online is difficult. The research dispels this myth, as the majority of those who were either not offered or were not aware of the option of electronic delivery expressed an interest in it."
About the Study:
NewRiver commissioned Mathew Greenwald & Associates to survey more than 500 consumers who own a variable annuity or variable universal life policy in January 2010 to identify why policyholders consent to e-delivery and to learn more about the reasons why individuals choose not to accept their prospectus and compliance-related documents electronically. Conducted online, the data has a tolerance of +/- 4.5%. To view the findings from the study visit http://www1.newriver.com/wp-7-form.asp .
About NewRiver, Inc.
NewRiver develops innovative technology solutions that help financial leaders simplify investor disclosure -- providing transparency and cost savings to the delivery of fund data and investor communications. Since 1995, the company has helped some of the world's leading financial organizations move from paper to electronic disclosure via an easy to use, cost-effective, managed service offering. NewRiver pioneered the first electronic prospectus, and is the only company to guarantee its data to be "compliance grade" which allows customers to reduce risk, lower compliance costs and increase revenues. Through a patent-pending, automated process NewRiver efficiently monitors millions of data points from over 24,600 fund CUSIPs. Further, the company's unique "paperless" approach improves the investor experience while offering a real alternative to the environmental impact of paper-only delivery. Relied on daily by over 100 leading financial services firms, and millions of investors, NewRiver is a trusted and growing solution provider facilitating the transition from paper-based mutual fund information, to electronic. To learn more, please visit our website http://www.newriver.com or call 978-247-7200.
###