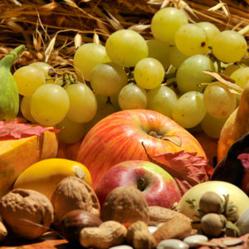 By restricting calories and subsequently losing weight, those struggling with vein disorders will begin to see real results
Los Angeles, California (PRWEB) July 13, 2012
Varicose veins can be unsightly, embarrassing and incredibly painful. In fact, cosmetic concerns are the most common reason for seeking treatment. Although there is no known cure for vein disorders, there are ways to prevent varicose vein development. Dr. Maged Mikhail offers these tips for varicose vein prevention.
1) Calorie Restriction - One of the many contributing factors to the development of varicose veins is being overweight. An increase in weight can cause a rise in blood pressure and strain on the body's blood vessels, leading to the appearance of varicose veins. "One of the biggest contributors to vein disorders is obesity and weight issues," Dr. Mikhail stated. "By restricting calories and subsequently losing weight, those struggling with vein disorders will begin to see real results."
By limiting calories, it's possible to lose weight and improve the appearance of troublesome varicose veins; however, it is also important to find the ideal amount of daily calories consumed. Cutting too many calories in a diet can lead to serious bodily harm and can make weight loss goals completely ineffective.
2) Consumption of High Fiber Food - Constipation can also lead to the appearance of varicose veins. Through excessive strain, constipation adds more pressure on the body's veins and restricts blood flow, leading to the weakening of vein walls and the subsequent development of vein disorders. By consuming High Fiber Foods, digestion is aided, constipation can be prevented and the further development of varicose veins can be avoided.
Drinking water is also important while eating high fiber foods. Without water, these fibrous foods will not digest well and can actually cause the opposite intended effect, leading to constipation. Foods such as apples, beans and broccoli are high in fiber and should be eaten on a daily basis.
3) Consumption of Foods High in Vitamin C - Vitamin C is crucial for the development of the connective tissues elastic and collagen. These two types of tissues promote vein strength and have been known to increase blood circulation in the body, explained Dr. Mikhail. It is this increase in circulation that can hinder and prevent the failure of the body's vein valves. By keeping vein valves strong, vitamin C can stop the development of varicose veins.
For more information about vein disorders and varicose vein treatment visit LegAndVein.com.