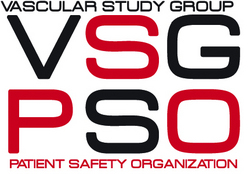 West Lebanon, NH (Vocus) June 2, 2010
The Vascular Study Group Patient Safety Organization (VSG PSO) along with M2S Inc., an industry leader in vascular treatment planning and patient registries, announce the continuing expansion of regional quality improvement study groups across the United States. Modeled after the Vascular Study Group of New England's (VSGNE) quality improvement registry, regions have formed in the Mid-Atlantic, the Carolinas, and the South. In addition, the VSGNE has experienced a rapid growth from twelve to eighteen participating institutions within the last six months.
In an effort to foster the expansion of regional vascular quality improvement groups, the VSG PSO, which has partnered with M2S to provide a secure, web-based data collection and analysis system, are sponsoring a dinner symposium titled, How to Establish a Regional Quality Improvement Group, at the 2010 Vascular Annual Meeting on June 11, 2010 in Boston, Massachusetts. The symposium will be a practical discussion about the opportunities and advantages of establishing a regional group for quality improvement. By highlighting the experience of a successful regional group – the VSGNE – the discussion will cover everything from the logistics of forming a regional group to the benefits of participation. The role of the Patient Safety Organization will also be discussed.
The symposium will be run by a group of expert panelists from the field, headed by Jack Cronenwett, M.D., of Dartmouth-Hitchcock Medical Center. Other members of the panel include: Jens Eldrup-Jorgensen, M.D., of the Maine Surgical Group; Andrew Stanley, M.D., of Fletcher Allen Health Care; Philip Goodney, M.D., of Dartmouth-Hitchcock Medical Center; and, Andres Schanzer, M.D., of UMass Memorial Medical Center.
About the VSG PSO
The mission of the Vascular Study Group Patient Safety Organization is to improve patient safety and the quality of health care delivery by encouraging the collection, aggregation and analysis of clinical data via a common registry format. The VSG PSO strives for its outcome analysis to be an integral component of each participating health care provider's quality improvement efforts, including the implementation of recommendations, protocols and best practices developed by the VSG PSO.
About M2S, Inc.
M2S is a medical data and image management company that offers services across the health care continuum for clinical trials, advanced image analysis and clinical registries. M2S is the leading provider of AAA and TAA Treatment Planning through its Preview® software and its PEMS® patient registry for the vascular surgery field. For more information, visit http://www.m2s.com .
###