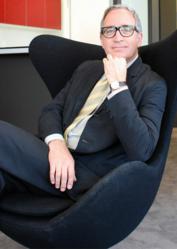 "I've long counseled couples to consider vasectomy reversal as an option for family building. This new data on higher birth defects with IVF - ICSI further supports our approach at The Turek Clinic." -- Dr Paul Turek
San Francisco, CA (PRWEB) May 22, 2012
Research presented by The Turek Clinic this week at the American Urological Association in Atlanta, Georgia, has dramatically changed the thinking about vasectomy reversals.
"For decades, conventional wisdom has been that the older the vasectomy, the less likely that ejaculated sperm returns after microsurgical vasectomy reversal. But this may not be true," says Dr. Paul Turek, senior author of the study. This assumption has led many doctors to encourage couples to choose in vitro fertilization (IVF), a much more expensive alternative, instead of vasectomy reversal to build families.
In a study of 343 vasectomy reversals from The Turek Clinic, the research compared the outcomes from reversing "younger" vasectomies (1-15 years old) to the outcomes from reversing "older" vasectomies (16-38 years old). Contrary to the predictions of several published nomograms and algorithms, the ability to get sperm back in the ejaculate after reversal, also termed "patency," did not diminish with advanced vasectomy age.
"Older vasectomies up to 38 years did not have worse outcomes after reversal. In fact, the patency rate actually plateaued after 21 years and did not decrease after that" noted Dr. Turek, who specializes in microsurgical vasectomy reversals. The chance of achieving moving ejaculated sperm counts after reversal in men with older vasectomies was 65% compared to 88% in men with younger vasectomies, a difference that was not statistically different. The data presented on patency rates after reversal were further supported by excellent semen analysis outcomes: the mean total number of sperm in men with older vasectomies was 55 million per ejaculate after reversal. "These aren't 'predicted' outcomes from nomograms or algorithms – they are the real deal from actual patients," explained Dr. Turek.
This research is particularly timely given the recent New England Journal of Medicine publication of a large study showing that birth defect rates are significantly higher with IVF - ICSI than with natural conception. "I've long counseled couples to consider vasectomy reversal as an option for family building. This new data on higher birth defects with IVF - ICSI further supports our approach at The Turek Clinic," states Dr. Turek.
The research is unique to the field because it focuses on outcomes obtained with vasectomies older than 16 years, a group of patients scarcely mentioned in the literature. "This is good news for couples with infertility caused by older vasectomies -- the results of reversal are much better than previously thought."
About Paul Turek, MD, FACS, FRSM
Male reproductive health expert, Dr. Paul Turek, combines innovative and cutting edge techniques with the wisdom of old-world medicine to treat the problems of men aged 21 to 55 years. Dr. Turek is a recipient of a prestigious National Institutes of Health (NIH) grant for research designed to help infertile men become fathers. A former Professor and Endowed Chair at the University of California San Francisco, Dr. Turek has pioneered innovative techniques for treating male infertility including Testicular Mapping, and has helped to popularize the No-Scalpel Vasectomy. Dr. Turek has achieved some of the highest success rates worldwide for vasectomy reversals. Dr. Turek sits on the board of several high-profile organizations and is an advisor to the the NIH and the Centers for Disease Control (CDC). He donates his time to help the working poor of San Francisco receive medical treatment as Chair of the Medical Advisory Board for the non-profit Clinic by the Bay. Dr. Turek blogs on a weekly basis about common medical issues, solutions and innovations at TurekOnMensHealth.com.
About The Turek Clinic
Founded in 2008, The Turek Clinic is a leading, next-generation men's healthcare medical practice specializing in issues facing reproductive age men. It specializes in male infertility, vasectomy, vasectomy reversal, varicocele repair and other minimally invasive procedures using innovative and cutting-edge techniques with success rates that are among the highest in the world. Its director and founder, Dr. Paul Turek, FACS, FRSM, is a recent recipient of a prestigious National Institutes of Health (NIH) grant for research designed to help infertile men become fathers. For more information, visit TheTurekClinic.com and TurekVasectomy.com.