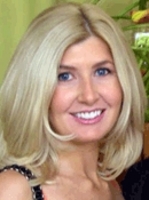 Microsurgical vasectomy reversal is successfull in over 95% of patients, and is the only way to become pregnant naturally following vasectomy.
Baltimore, MD (PRWEB) January 17, 2011
Dr. Karen Elizabeth Boyle, a world-renowned microsurgeon, helps couples achieve pregnancy naturally following vasectomy with vasectomy reversal. Educated at Harvard University and The Johns Hopkins Hospital, with microsurgery fellowship training at Baylor, Dr. Boyle is one of a few surgeons in the country who performs hundreds of vasectomy reversals a year, and achieves success rates of over 95%.
"The most important factor to consider when deciding on vasectomy reversal is who your surgeon will be," Dr. Boyle explains. "It is the surgeon's skill and expertise in microsurgery which will directly result in the success of the vasectomy reversal." She explains that this is not a procedure to be done by a general urologist, and that it is worth the effort to seek out the best and travel if necessary.
"I care for vasectomy reversal patients from all over the United States and abroad, and I will frequently perform telephone consults for patients traveling a distance." Dr. Boyle explains that it is essential to assist vasectomy reversal candidates in making the best decision and encourages them to ask about surgeon's training and outcomes. It is for that reason that most patients, after contacting Dr. Boyle, simply choose her.
"Dr. Boyle answered my email inquiry within hours, and we had a pretty long phone conversation that night. She was open, honest, kind and available to us throughout the whole process. There aren't a lot of doctors who give you their home phone number. The best part of it though was when we got pregnant – after only a few months - with our first daughter together. We are on baby #2 and thrilled," said Laura, wife of Erik.
"Martin had his vasectomy reversal with Dr. Boyle, and she had told us that it could take months for the sperm count to normalize. We saw her for a postop check at 2 weeks, and then, we called her a month after the reversal – we were pregnant! We hadn't even had our 6 week check up with semen analysis yet. Needless to say we can't believe it and are so thankful," Shiela shares.
"Yes, some patients get pregnant quickly, but I make sure to prepare them for the journey. It typically takes months for sperm counts to normalize, and then months to actually achieve pregnancy, but it does happen on occasion that a couple will become pregnant within 1-2 months. When it does, it's simply wonderful," Dr. Boyle shares.
Dr. Boyle is what a doctor should be, according to her patients. She is thoughtful and patient, available and skilled, and she takes all this baby talk very seriously and personally. "I keep in touch with most of my families, and I love when I get pictures of the babies and children. I am the mother of three little ones, and I am so fortunate to be able to help others enjoy what I believe to be the best experience in the world – parenthood."
To contact Dr. Boyle with any questions on vasectomy reversal and vasectomy reversal outcomes, she is reachable at email kboyle (at) cua (dot) md, website http://www.drkarenboyle.com, cellphone 443-286-2721, or office 877-290-5055.
###