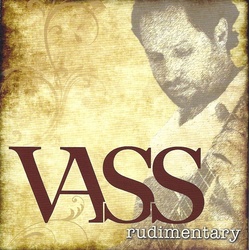 "Frankly, I believe one of the worse things any writer can do is sit down to write when they have absolutely nothing to say - no sense of purpose or direction for their work."
Richmond, VA (PRWEB) March 31, 2010
By now, we're all familiar with the term "organic" and what it means for the food and textile industries. But recently the term was coined by a Richmond, Va.-based artist who is attaching it to a new category: music.
"I think we all can appreciate good, high-quality recordings; but in recent times I think that concept has been pushed to the point that most mainstream music sounds sterile and impersonal," says Drew Vass (simply known as VASS), a songwriter who describes his work as "organically grown." Vass coins the phrase to denote a process that's free from the overuse of today's processing and editing power.
"To use an analogy," Vass explains, "when it comes to visual art—especially photography—there's nothing wrong with a little Photoshop editing. But when we see an image, especially that of a person, and it's been 'Photoshopped' to death? It loses its organic qualities. And I think it's difficult to connect with art that's gone through this process."
Vass's style is described as "laid-back like the Allman Brothers" and "poetic like Lucinda Williams," but his recordings are often described as "rough around the edges"—an accusation he made no attempt at disputing through the naming of his first album: rudimentary. But since his debut as a songwriter, Vass's greatest success hasn't come from his debut album, or from any recording for that matter. So far, his greatest draw proves to be his blog: "Thoughts Without Melodies" published on his artist website http://www.poemswithmelodies.com. Here, Vass shares an intimate account of his unique philosophy regarding art and the artist lifestyle, much of which pertains to more than just music.
"Frankly, I believe one of the worse things any writer can do is sit down to write when they have absolutely nothing to say - no sense of purpose or direction for their work," Vass writes in one of his latest posts. "As an artist, if you don't wait for the epiphany or purpose that inspires and drives you, then your audience isn't going to arrive anywhere through your work." Vass proposes a life with meaning and purpose through his writings and work, often denouncing the alternative with such cutting phrases as: "Life like that is like a prolonged suicide."
In three short months, Vass's website and blog have managed to draw in thousands of visitors, many of which have become "subscribers." And the fact that the focus tends to be more on his writings than his music doesn't come as a complete surprise, as Vass recently left a career as a magazine editor in order to pursue his lifelong passion for music. In time, he hopes the pendulum will swing in the other direction, though he openly professes that ultimately it doesn't matter to him as an artist.
"I intend to use my blog and newsletter to do something a lot of artists despise," Vass explains. "Occasionally, I like to take parts of my work, highlight, and explicate them to some degree. I also like to give a 'behind the scenes' account of my work and processes. My hope in all of this is that it will help relate the intended meaning, and a lot of the thoughts and emotions behind the work, to the lives and experiences of other people. Otherwise, why do it?"
Vass says he is currently at work, writing and recording his next album. Following his recent debut as a songwriter, he also plans to begin performing. He hopes that his style and philosophy will help usher in a new type of artistry, but declares that those results will have to come about organically.
For song lyrics, biographical articles, videos and other forms of media, visit VASS's website: poemswithmelodies.com. For additional information or to schedule an interview, please call: 804/512-7283 or email: press(at)poemswithmelodies(dot)com
###