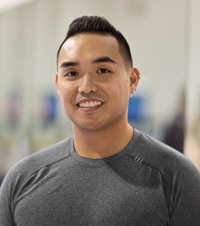 I take pride in getting people into the best shape of their lives.
Vaughan, ON (PRWEB) June 24, 2013
Fitness expert and certified personal trainer Ray Ortiz is set to open a Fit Body Boot Camp in Vaughan on July 7th of this year. Fit Body Boot Camp says they could not be happier about Ortiz bringing the fitness franchise to the Vaughan community because they believe his dedication and passion about fitness could help a lot of Vaughan residents to lose weight and get in shape.
Ortiz, a Toronto based Fitness and Wellness Specialist, has been in the personal training industry for over ten years. Holding a degree in Kinesiology and Health Sciences, Ortiz has already helped hundreds of people reach their fitness goals and now with the opening of a Vaughan Fit Body Boot Camp, he has a better chance to transform even more lives.
Focused on getting lasting results for his clients, Ortiz explains, "My philosophy with clients has always been that their goals are my goals. I truly believe that health and fitness is the best investment anyone can ever make, with the greatest long term returns than any other investment."
As an experienced certified personal trainer, Ortiz has trained a variety of individuals of all different fitness backgrounds. He says he's helped a lot of clients who have tried to lose weight by fad diets and trendy workout programs, but failed to lose the weight and feels that support and encouragement is important for long-term success.
"I take pride in getting people into the best shape of their lives," explains Ortiz. He adds, "With Fit Body Boot Camp Vaughan, the community can count on receiving an immeasurable amount of support and encouragement from fellow boot campers, instructors, and myself."
The Vaughan boot camp is located at 167 Applewood Crescent, Vaughan, ON, L4K 4K7 and will feature varying boot camp session times to fit the needs of the Vaughan community.
Fit Body Boot Camp is premier fitness boot camp franchise that was first launched in May of 2009. Quickly growing to over 290 locations worldwide, Fit Body Boot Camp has already positioned itself as the world's fasting growing fitness business. The Fit Body Boot Camp franchise was launched to create a completely new category in the fitness, wellness, and personal training industry with a client-centric focus to deliver unmatched fitness and fat loss results backed by their "happiness guaranteed, or your money back" promise.
About Fit Body Boot Camp Vaughan
Vaughan Fit Body Boot Camp is owned and operated by Ray Ortiz. Ray is a Toronto based certified personal trainer who holds a degree in Kinesiology and Health Sciences. He is dedicated to helping those in the Vaughan community get healthy and in shape. For more information on the fitness franchise Fit Body Boot Camp, or Fit Body Boot Camp Vaughan, please visit http://www.myfitbodybootcamp.com or http://www.canadafitbodybootcamp.ca/vaughan-fitness-boot-camp/