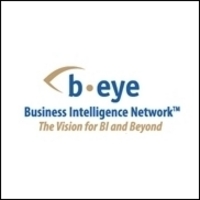 Getting up-to-date information when away from the office is fast becoming a requirement for many executives and sales representatives
Denver, CO (PRWEB) December 10, 2007
Rod Radojevic, Vice President of Product Marketing for Varicent and Keith Wayras, Director, Marketing and Business Development for Vaultus, recently participated in an exclusive interview with Ron Powell and the Business Intelligence Network (http://www.BeyeNETWORK.com)]. In this interview, Radojevic and Wayras discuss how Vaultus has partnered with Varicent to give Varicent clients the ability to access territory, quota, Incentive Compensation Management (ICM) and sales performance analytics solutions directly from their BlackBerry smartphones.
"Look around any airport and you'll see the ubiquity of the BlackBerry," said Rod Radojevic, Vice President of Product Management, Varicent. "Whether it is the sales rep as 'road warrior' looking for his or her updated commission payment information, or the senior executive needing to understand the bigger picture for sales trends and incentive compensation payout, incentive compensation reporting and analytics on the Blackberry are becoming a key source of real time, strategic personal or business information. Varicent SPM delivers this information securely, accurately and in real-time."
"Getting up-to-date information when away from the office is fast becoming a requirement for many executives and sales representatives," says Ron Powell, Cofounder and Editorial Director of the Business Intelligence Network. "With the mobility made possible by the partnership of Varicent and Vaultus, performance management information is now accessible anywhere at any time."
To listen to the interview, please click here.
The Business Intelligence Network Solution Spotlights are intuitive dialogues with innovative solution providers, and these spotlights provide a cutting-edge introduction to the new products and services of interest to the business intelligence community. The Network publishes six newsletters serving more than 115,000 readers across a wide variety of industries, making it the largest newsletter-based information source for business intelligence, performance management, data warehousing, data integration and data quality.
About Vaultus Mobile Technologies
Vaultus is a mobile software company that enables firms to leverage the benefits of BlackBerry and other mobile devices, – beyond e-mail. Vaultus' award-winning Mobile Application Platform enables workers to have instant mobile access to their enterprise applications, and Vaultus' Mobile Application Studio enables IT departments to cut mobile deployment time in half, while dramatically reduce support costs. Enterprise mobility simple and secure.
About Varicent
Varicent Software Incorporated delivers the only complete sales performance management solution addressing the needs of the entire corporation. High performing companies relying on Varicent for better visibility and control of variable compensation programs include KLA-Tencor (NASDAQ: KLAC), Waste Management (NYSE: WMI), Health Insurance Plan of New York (HIP), AAA South Auto Club, Medtronic, Inc. (NYSE: MDT), Rogers (TSX: RCI), About.com (a New York Times company) and many others.
About Business Intelligence Network™
The Network's flagship site BeyeNETWORK.com leads the industry with up-to-the-minute news, newsletters, articles, executive spotlights, podcasts, expert-hosted channels and blogs. Experts include Claudia Imhoff, Bill Inmon, Craig Schiff, Colin White, David Loshin, and others. BeyeRESEARCH.com provides research and case studies from leading authors and experts in business intelligence. BeyeBLOGS.com is a business intelligence-specific community blogging site that provides an open forum about industry issues and challenges. BeyeSEARCH.com offers the first and only editor-driven directory and search engine specially built to serve this industry.
This press release is based upon information provided by the Company. The Business Intelligence Network does not independently verify statements made and has no obligation to update these statements after the date of release.
Contact:
Business Intelligence Network
Katie Rostermundt
262-780-0202
krostermundt @ b-eye-network.com
Contact:
Varicent Software
Kelley Kassa
617.600.4700
kkassa @ varicent.com
# # #