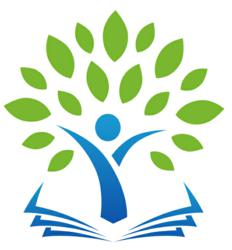 Allowing the Christian retailers to determine their own individual discounting policies will mean more VBS sales. It will also mean more churches can afford to share the Gospel this summer in Vacation Bible School.
Suwanee, GA (PRWEB) May 16, 2012
Deeper Calling Media is the world's largest supplier of full-service online Christian book stores. The company specializes in hosting Christian online stores, and drop-ship fulfillment of Christian books, music, Bibles and Bible study products, and church supplies. Supporting ministry and annual church programs such as Vacation Bible School is at the heart of all DCM work. This year there are more VBS offerings than ever before.
Major church supplies vendors such as Group Publishing provide VBS programs every year. In 2011 their Pandamania, based on Psalm 139, was the bestselling product across all categories. Sales reached record numbers even for the largest VBS producer the business. Vacation Bible School is a child-targeted program, and there is no doubt sales were definitely helped by the release of the kid's movie Kung Fu Panda. This year Group is again offering some of the most popular titles, but with far greater competition than in years past.
The Top 12 VBS Programs for 2012
The top Christian publishers are all offering incredibly popular Vacation Bible School programs again this year. Deeper Shopping will be offering 2012 materials from Gospel Light, AIG, Concordia, Abingdon Press, Urban Ministries, RH Boyd, Standard Publishing, Go Fish, and Group Ministries.
Some of the programs include:
Sonrise National Park VBSby GospelLight Publishing
Amazing Desert Journey VBS by Concordia
Fishin' On a Mission with Jesus by Urban Ministries
No Friend Like Jesus by Abingdon Press
Heavenly Treasure VBS by RH Boyd
ADVENTURES ON PROMISE ISLAND by Standard
Praise! Kids Get Down &Lift God High by Go Fish
IncrediWorld Amazement Park by AIG (Answers In Genesis)
Sky VBS, and a second program, Babylon (Daniel's Courage in Captivity) both by Group Publishing.
One exciting new concept by Group is the idea of a single weekend program, so churches who do not have the staffing or large enough ministry for a full week-long program can still offer a fun and exciting VBS, all wrapped up in three days. ROCKY POINT Lighthouse should be well received by all such churches and ministries.
Churches are advised to order early this year as supplies disappear quickly. Some companies produce and print only a specific number of each product, and do not re-supply once the entire inventory is sold. Also there are literally hundreds of peripheral products that go along with each program - things like, tee shirts, bracelets, workbooks, puzzles, prizes, crafts and games. These add-on items are also produced in limited quantities. Any church who has done Vacation Bible School will tell you always order extra! If you end up with too much of any particular product, many of the companies offer very generous return policies; some will accept unused product all the way through September, but check with the individual vendor for specifics, they do not all share the same return policy.
About Deeper Calling Media
DeeperCalling.com is a Christian retail services group and the world's largest supplier of turnkey full service internet web stores for booksellers in the ABA, CBA, Church & ministry markets. For more information about their full line of Christian products including Christian Books, Bibles, Music, Jewelry, Home School, and Church Supplies visit DeeperShopping Christian Books, Bibles & Church Supplies, located in Suwanee, Georgia. For more details about the fully customizable bookstores, online stores, and drop ship programs visit http://www.deepercalling.com/