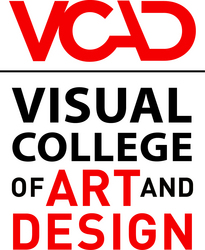 (Vocus) November 25, 2010
VCAD is hosting an open house on December 6, 2010. The public is invited to find out more about VCAD's industry-leading programs, meet faculty and students, and explore the new downtown Vancouver campus at its upcoming open house.
Guest speakers include Emmy Award- winning animator Glen Kennedy, fashion designer Miriam Melanson, and graphic designer Jeff Ellis. Visitors will have a chance to participate in hands-on activities, see students work, and view VCAD's cutting-edge equipment and technology.
The open house will focus on the college's unique programs: Fashion Design, Marketing and Merchandising for Fashion, Interior Design, 3D Modeling Animation, and Graphic Design.
Those interested in attending are asked to RSVP by calling VCAD at 800-370-5728. More information can be found at http://www.vcad.ca.
VCAD Open House
Date: Monday December 6, 2010
Time: 6 – 8pm (Check in at 5:30)
Location:
626 W Pender St
Vancouver, BC
About Visual College of Art and Design (VCAD)
VCAD is an art school focused on inspiring creativity and an institute where the instructors share the same commitment, desire and passion for art and design as the students. Diploma programs have quarterly start dates to maximize flexibility for students. VCAD is also a passionate supporter of the arts within the community, offering bursaries, scholarships and awards to local organizations each year.
Media Contact:
Kathryn Sutton
Communications Manager, VCAD
T. 778.331.8262 x2155
###