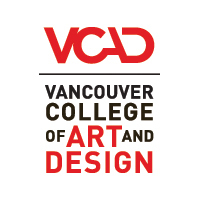 At VCAD, we believe our students should follow their passion without worrying about financial status or hardship to their families
Vancouver, BC (Vocus) December 2, 2009
Vancouver College of Art and Design (VCAD) is awarding $150,000 in scholarships for 2010 high school graduates. One full scholarship, up to four half scholarships and 50 partial scholarships will be given to the most qualified applicants.
"At VCAD, we believe our students should follow their passion without worrying about financial status or hardship to their families," says Bohdan Bilan, VP Academics at VCAD. "With the VCAD High School Scholarship program, we can help them get there."
Interested students are asked to submit a scholarship application package specific to the program they are applying for. VCAD offers art and design programs in Fashion Design, Interior Design, 3D Modeling Animation, Graphic Design, Web Design, and Marketing and Merchandising for Fashion.
More information on VCAD programs and scholarships can be found at http://www.vancouver.vcad.ca. Join the conversation on Facebook and Twitter, too!
About Vancouver College of Art and Design
VCAD (http://vancouver.vcad.ca) is an art school focused on inspiring creativity and an institute where the instructors share the same commitment, desire and passion for art and design as the students. Diploma programs have quarterly start dates to maximize flexibility for students. VCAD is also a passionate supporter of the arts within the community, offering bursaries, scholarships and awards to local organizations each year.
For more information:
Melissa Wood
Communications Manager
604.915.7288 ext. 2145
###