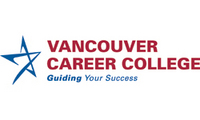 Every day we focus on building a community here on campus amongst our students, staff and faculty
Surrey, BC (Vocus) November 10, 2009
The students and staff at Vancouver Career College in Surrey are digging through their closets to find clothing to. Now they're asking Surrey citizens to do the same in order to help women and children in need.
"Every day we focus on building a community here on campus amongst our students, staff and faculty," says Campus Director Joan Vojnic. "We wanted to do something that reflected this and gave back to the community at the same time. A clothing drive is especially appropriate at this time of year."
The college has been collecting clothing for men, women and children since the beginning of November. Students and staff are also encouraging the public to drop off any extra clothes they'd like to donate at the campus. Non-clothing items such as blankets, towels, sheets and toys are also being accepted. Once collected, the campus will donate the items to Sheena's Place, a 24-hour safe shelter for women and children who are homeless and without resources. The clothing drive will run until the end of the month.
"The response has been amazing, so far," adds Vojnic. "Even when the students themselves are focusing on changing their lives through education, they're still managing to pull together for this cause."
Vancouver Career College's Surrey Campus is accepting clothes, blankets, towels and toys for the month of November. To donate items, please call 604-580-2133 to arrange a drop-off time. For more information, visit http://www.vccollege.ca/Campus_Locations/Surrey/Surrey.
For more information on Vancouver Career College, visit us on Facebook and Twitter.
About Vancouver Career College
Vancouver Career College (http://www.vccollege.ca) is dedicated to providing students with the highest standard of education and career training, with all programs approved by the provincial government of British Columbia. With small classes, industry-relevant programs and seven convenient locations across BC, Vancouver Career College is one of the region's leading career training schools.
For more information:
Warren Mailey
Manager of Communications
604.915.7288 ext. 2130
# # #