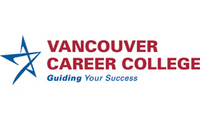 The process is quite intense, to say the least
Vancouver, BC (Vocus) October 15, 2009 –-
Quality daycare is always a hot commodity in BC, with parents scrambling to find qualified daycare spots as soon as their children are born. Thanks to Early Childhood Education programs like the one at Vancouver Career College, certified day cares are popping up in neighbourhoods around the Lower Mainland, making the search a little easier.
Shawna Whiting, owner of Enchanted Forest Child Care in Coquitlam, BC, recently began accepting children, after going through the long and complicated process of becoming certified.
"The process is quite intense, to say the least," says Whiting. "There's a lot of paperwork, you need to get a license through the city, as well as with Fraser Health. Your daycare is then subject to regular checks to make sure everything is up to code."
With such strict rules in place for child care providers, parents can rest assured that those taking the time to go through the proper channels really love what they do.
"I have always wanted to open up my own daycare, and after years of working in other day care centres, I decided I wanted to do things my way," Whiting said. "Each day brings something new. I love being able to go outside with the kids, go on field trips, do art projects, and all the fun stuff that comes along with the job!"
A one-year Early Childhood Education program is available at Vancouver Career College for those interested in pursuing a career in the child care industry. The college also offers a two-year diploma program and a post-basic option that trains students to work with infants, toddlers and children with special needs. For more information, visit http://www.vccollege.ca/Campus_Programs/Education_Programs/Education_Programs.
About Vancouver Career College
Vancouver Career College (http://www.vccollege.ca) is dedicated to providing students with the highest standard of education and career training, with all programs approved by the provincial government of British Columbia. With small classes, industry-relevant programs and seven convenient locations across BC, Vancouver Career College is one of the region's leading career training schools.
For more information on Enchanted Forest Child Care, visit http://enchantedforestchildcare.webs.com/.
For more information:
Melissa Wood
Manager of Communications
604.915.7288 ext. 2145
###