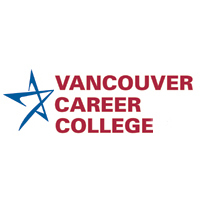 Law offices rely on Paralegals to provide support for lawyers and to ensure the office functions efficiently
Burnaby, BC (Vocus) October 21, 2009 –-
Careers in the legal field aren't exclusive to lawyers and judges. Anyone that is interested in working as part of a legal team has a new opportunity with the Paralegal diploma program at Vancouver Career College in Burnaby.
"Law offices rely on Paralegals to provide support for lawyers and to ensure the office functions efficiently," says Bohdan Bilan, VP of Academics for Vancouver Career College. "Most lawyers consider them to be absolutely essential because they keep cases on track by dealing with the fine details that have to be accurately addressed to ensure things don't come to a costly grinding halt."
According to the BC Work Futures website Paralegals, Legal Assistants and related occupations can expect positive employment prospects over the next few years, thanks largely to the creation of new jobs as well as a need to replace professionals who retire.
Students in the Paralegal diploma program focus on developing administrative skills and extensive legal training. They learn about the Canadian court system and study a broad scope of law, including family, corporate, real estate and criminal law. In addition, they learn about litigation, wills, estate planning, contracts, torts, credit and collections procedures. Students also focus on legal research and interview techniques. A five-week practicum allows them to gain hands-on experience in a job setting.
"Because Paralegals assist lawyers with legal research, reporting and case preparation, they must have a thorough understanding of legal rights and procedures," adds Bilan. "As well, a broad knowledge of the various types of law practices – family, commercial, corporate and criminal law – is essential for this position. The Paralegal program aims to arm our grads with the knowledge and skills to be successful in this field."
The 65-week Paralegal program is available at Vancouver Career College for those interested in pursuing a career in the legal field. The college is currently accepting applications for enrollment in the January 2010 session at its Burnaby campus. For more information, visit the Vancouver Career College website.
About Vancouver Career College
Vancouver Career College (http://www.vccollege.ca) is dedicated to providing students with the highest standard of education and career training, with all programs approved by the provincial government of British Columbia. With small classes, industry-relevant programs and seven convenient locations across BC, Vancouver Career College is one of the region's leading career training schools.
For more information:
Warren Mailey
Manager of Communications
604.915.7288 ext. 2130
###