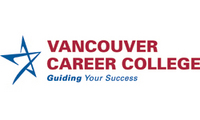 Never give up on what you truly want because, sometimes, the best things are the hardest to fight for.
Vancouver, BC (Vocus) September 24, 2009
Every September, thousands of BC students enroll in university or college programs to pursue a higher education that will help them launch careers. For a large number of them, student life will bring a host of challenges ranging from financial worries to personal growth that may cause them to rethink their educational path. As recent Vancouver Career College grad Sarah Owens found out, a student's choice of school may end up making the difference between graduation and dropping out.
Based on her love of helping people, Owens decided to pursue a career in caregiving. She enrolled in the Resident Care Attendant program at the Coquitlam campus of Vancouver Career College due to the encouraging atmosphere.
"When I walked in, I was welcomed with open arms," says Owens. "I knew at that point I was in the right place"
Having moved to the Lower Mainland from Vancouver Island, Owens coped with the delicate balance between attending full-time classes and holding down a job. While college life is difficult for most students, life really threw Owens a curveball. More than halfway through her program, she became homeless. Bound and determined to finish her studies, Owens moved from place to place, but couldn't find suitable long-term living arrangements. Discouraged and disappointed, she decided to return to Vancouver Island, unsure if she would be able to complete her practicum and earn her diploma. She credits the faculty and staff at the college for keeping her on track and encouraging her to stay focused on her career goal.
"I remember something that my instructor said to me when I felt like I couldn't go on: 'If you're going through hell, keep going,'" she says. "Without the supportive and caring staff at the Coquitlam campus, I wouldn't have made it. They worked hard to make sure I could still finish my course on Vancouver Island, even though there wasn't a campus there."
Owens graduated with a Resident Care Attendant diploma in June 2009 and now works at a seniors' facility in Parksville on Vancouver Island. She loves her job and gladly recommends the program to "anyone with a big heart." To those students struggling to face life's curveballs, she offers these words of encouragement:
"Never give up on what you truly want because, sometimes, the best things are the hardest to fight for."
The 27-week Resident Care Attendant program at Vancouver Career College trains students in a variety of areas, building a skill set that will be transferable to careers in intermediate care, extended care and nursing homes. Students also take part in two practicum placements, properly preparing them for their entry into the workforce. More information about the program can be found at http://www.vccollege.ca/Campus_Programs/Healthcare_Programs/Healthcare_Programs.
About Vancouver Career College
Vancouver Career College (http://www.vccollege.ca) is dedicated to providing students with the highest standard of education and career training, with all programs approved by the provincial government of British Columbia. With small classes, industry-relevant programs and seven convenient locations across BC, Vancouver Career College is one of the region's leading career training schools.
For more information:
Warren Mailey
Manager of Communications
604.915.7288 ext. 2130
###