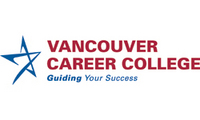 This program is ideal for Early Childhood Educators who want to add to their credentials
Burnaby, BC (Vocus) December 3, 2009 –-
Vancouver-based Early Childhood Educators hoping to add to their credentials will have the opportunity to explore a different approach to education when the downtown campus of Vancouver Career College launches the Montessori Teaching Certificate program in January 2010.
"This program is ideal for Early Childhood Educators who want to add to their credentials," says Bohdan Bilan, VP of Academics for Vancouver Career College. "The Montessori method focuses on providing meaningful experiences for children in a nurturing and multi-age classroom where teacher's main responsibilities are to prepare the environment and assist in the natural development of a caring, competent and responsible child."
The Montessori Teaching certificate program teaches students to apply the principles and practices established by Dr. Maria Montessori in the early 20th century, including the major learning areas of language arts, math, sensorial development, practical life and cultural knowledge. In addition, the program also assists students to sharpen their observational skills in order to guide and assist with a child's development.
The 21-week Montessori program is available at Vancouver Career College for those interested in pursuing a career in education. The college is currently accepting applications for enrollment in the January 2010 sessions at its campuses in Burnaby and Vancouver. For more information, visit http://vccollege.ca/Campus_Programs/Education_Programs/Education_Programs.
For more information on Vancouver Career College, visit us on Facebook and Twitter.
About Vancouver Career College
Vancouver Career College (http://www.vccollege.ca) is dedicated to providing students with the highest standard of education and career training, with all programs approved by the provincial government of British Columbia. With small classes, industry-relevant programs and seven convenient locations across BC, Vancouver Career College is one of the region's leading career training schools.
For more information:
Warren Mailey
Manager of Communications
604.915.7288 ext. 2130
###