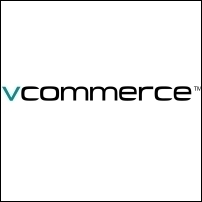 Our focus is helping our clients profitably grow their eCommerce business.
SCOTTSDALE, AZ (PRWEB) November 29, 2006
Vcommerce Corporation, known among significant online retailers for defining true enterprise eCommerce solutions, announces the immediate availability of Vcommerce Enterprise™, the most comprehensive and complete set of capabilities and services designed to support top online retailers. Retailers can choose to leverage Vcommerce Enterprise™ as a true end-to-end solution or select just the capabilities and services they require.
Vcommerce Enterprise introduces new capabilities and services to its existing full featured offering, further strengthening Vcommerce's position as the leading provider of enterprise eCommerce solutions. Expansion into the areas of eMarketing & Demand Generation, Fulfillment Logistics as well as significant upgrades to its eCommerce storefront capabilities join its industry leading order management and customer service platform. Combined with an expanded array of business services, Vcommerce Enterprise satisfies the most high-volume and complex eCommerce initiatives.
"Vcommerce Enterprise is another significant step in our continued expansion of capabilities and services. It is a direct response to our clients' increasing need for proven enterprise level solutions that enable them to increase revenues and reduce costs while providing a best-in-class customer experience," said Dan Clarke, chief executive officer, Vcommerce. "Our focus is helping our clients profitably grow their eCommerce business."
Vcommerce clients include retailers such as Overstock, Target, NewEgg.com, MTV and many other leading retailers that require the power of an enterprise class solution. After almost a decade of successful experience and continuous solution development, Vcommerce Enterprise continues to set the standard by providing solutions that are easy to use and deploy while providing unparalleled visibility, scale, flexibility and control.
"For years, we have been committed to delivering the finest experience for our clients' online customers," said Dan Kennedy, president and chief technology officer of Vcommerce. "We now have a unique offering that allows our clients to easily leverage some or all of our Web-based capabilities and business services or have Vcommerce support a fully outsourced, end-to-end offering."
Kennedy added, "We've invested over $90 million and just shy of a decade building and refining a solution set designed from the ground up to cater to the unique and complex requirements of our enterprise clients. Vcommerce Enterprise is the collection of industry best tools, eCommerce best-practices and comprehensive services delivered as a software-as-a-service [SaaS]. Simply put, it is the most comprehensive and complete set of capabilities and services available to an enterprise class retailer."
Vcommerce Enterprise
Vcommerce Enterprise consists of the following six primary components:
eMarketing & Demand Generation - Vcommerce eMarketing & Demand Generation solutions help drive traffic and customer conversion through the use of best-in-class online marketing & promotion tools, partnerships and services managed by some of the industry's foremost eMarketing experts. Online retailers will also benefit from MarketCenterTM, a simple to use solution to help manage and analyze marketing successes and failures from every marketing source from paid search to affiliate marketing.
eCommerce Storefront - Vcommerce eCommerce Storefront allows online retailers to deliver world class storefronts through the use of innovations such as sophisticated real-time visual merchandising tools, predictive merchandising, personalization, A/B multivariate testing & segmentation, guided search and a myriad of additional advanced eCommerce capabilities.
Order Management - Vcommerce Order Management allows retailers to control multi-channel, high-volume order traffic across complex distribution networks and measure performance. The Vcommerce solution reduces costs, improves the customers' experience while allowing online retailers to deliver a world-class fulfillment experience.
Fulfillment, Logistics & Integration - Vcommerce Fulfillment, Logistics and Integration supports complex back-end fulfillment requirements such as pick, pack and ship, 3PL & supplier integration, as well as tight integration of internal distribution and warehouse capabilities. Vcommerce TotalSourceTM is the only sourcing optimization engine of its kind orchestrating complex distribution networks in order to lower product and shipping costs, shorten shipping timeframes, and significantly improving the customers overall experience.
Customer Service - Vcommerce Customer Service is a world-class customer service platform with supporting services designed to ensure complete customer satisfaction and maximize agent efficiency. Consisting of industry best tools for customer service representatives, online retailers can use a 3rd party provider, internally provide customer service or leverage the Vcommerce response center to meet their customer service requirements.
eCommerce Business Services - Vcommerce eCommerce Business Services represent the industry's most extensive set of professional services for eCommerce. Consisting of services for Implementation, eMarketing & Demand Generation, Promotion Management and Creative, Supplier Integration, Production Support, Strategic Services, Education & Training, as well many other services.
Vcommerce Enterprise is delivered as a software-as-a-service (SaaS), which allows clients to leverage the configurability and security of a 'behind the firewall' software implementation while enjoying the ease of deployment and a continuously updated feature set that provides the client with a truly 'future-proof' solution.
Unlike traditional "outsourced" eCommerce solutions, Vcommerce Enterprise™ allows for easy deployment, customization and operation while giving control and visibility to the retailer with simple, yet powerful, tools and services, so they never lose control of their brand.
About Vcommerce Corp.
Vcommerce is the industry leader in enterprise eCommerce solutions for online retail. Retailers can choose to leverage Vcommerce Enterprise™ as a true end-to-end solution or select just the capabilities and services they require. Vcommerce Enterprise consists of advanced solutions for demand generation, eCommerce storefront, order management, fulfillment and logistics and customer service. Proven with leading online retailers for nearly a decade, Vcommerce solutions allow clients to expand their online retail capabilities rapidly, cost effectively while retaining control over business processes, branding and the total customer experience. Recognized for its online retailing expertise, platform flexibility and scalability and low-risk methodology for enabling eCommerce, Vcommerce is SAS 70 Type II and PCI Level I certified. Vcommerce clients include Target.com, Overstock.com, eToys Direct, Ritz Interactive, MTV Networks and Newegg.com. For more information, please visit http://www.vcommerce.com or call 480.922.9922.
© 2006 Vcommerce Corp. All rights reserved. Vcommerce is a registered trademark of Vcommerce Corporation. Any other company or product names mentioned herein are the trademarks of their respective owners.
Contacts:
Tim Manning, VP Marketing, Vcommerce Corp., 480-551-3715
James Tenser, Media Relations, VSN Strategies, 520-797-4314
###