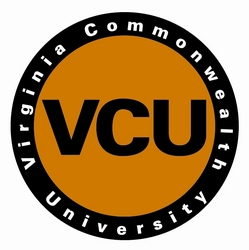 Teaching, research and patient care are the hallmarks of VCU and the VCU Health System, and this technology will enable us to quickly share new knowledge with the world.
Richmond, VA (Vocus) June 8, 2010
Virginia Commonwealth University and the VCU Health System announced today new technology that will give media live or taped interview access to some of the world's leading physicians, specialists and researchers for breaking news, features or trend expertise.
VCU has completed installation of the broadcast-quality, VideoLink ReadyCam system, a remotely or locally controlled camera technology that uses fiber optics to connect to VideoLink's headquarters in Boston. From there, experts in VCU's studio, located on the university's MCV Campus, can be routed to virtually any location.
"Teaching, research and patient care are the hallmarks of VCU and the VCU Health System, and this technology will enable us to quickly share new knowledge with the world," said Marcos Irigaray, vice president of strategy and marketing for the VCU Health System. "It's also a tremendous economic benefit to the media outlets who choose to use our experts because they save money and resources in not having to send a crew to the location."
In addition to connecting to broadcast media, the system also can be used to produce webcasts and will enable university faculty to remotely attend conferences. If necessary, VideoLink can transmit the signal via satellite to distant locations.
A sample of faculty experts includes:

Dr. Kathryn Holloway, is a neurosurgeon and researcher at the VCU Medical Center. Her clinical specialties are movement disorder surgery including deep brain stimulation, epilepsy surgery, pituitary tumors, carpel tunnel surgery and general neurosurgery. Her research interests include brain mapping of speech and memory. She was the lead developer of a new piece of equipment that is now being used by physicians in 20 hospitals around the world to perform delicate surgical procedures deep inside the brain.
Robert Trumble, professor of management and director of the Virginia Labor Studies Center, can speak on labor issues, productivity, telecommuting, immigration-related workforce topics, networking, job patterns and other workforce issues. Trumble is the former deputy director of the Division of Policy Research and Analysis at the National Science Foundation and the former director of the Division of Resource Analysis at the National Institutes of Health.
Vigneshwar Kasirajan, M.D., professor chair, Division of Cardiothoracic Surgery in VCU's School of Medicine, who can discuss the latest mechanical techniques for treating heart failure. His training and expertise ranks him among the top cardiothoracic surgeons at academic medical centers in the U.S. His interests include the evolution of cardiac surgery, cardiac transplantation and the impact of new innovations in the treatment of adult cardiac patients.
Joseph Ornato, M.D., professor and chair, Department of Emergency Medicine, who can discuss hypothermia therapy for cardiac arrest patients. Ornato specializes in cardiology, resuscitation, emergency management/preparedness and disaster response. Ornato also is the director of the City of Richmond's Emergency Management Service department.
Kelly O'Keefe, managing director of the VCU Brandcenter, can speak in detail on a variety of branding and marketing communications topics.
John Reavey-Cantwell, M.D., director, endovascular/interventional neurosurgery, is among the first physicians in the country to treat brain aneurysms with a minimally invasive procedure that fills the aneurysm with a liquid that prevents it from rupturing or increasing in size. He is an expert in AVM's, stroke, intracranial stenosis and subarachnoid hemorrhage.
For a complete list of experts, visit: http://www.news.vcu.edu/experts/Default.aspx.
Contact Joe Kuttenkuler, VCU Medical Center Bureau Chief, to book an expert at (804) 828-6607. Networks can then call the VideoLink Operations Center at (617) 340-4300 to coordinate the shot.
About VCU and the VCU Medical Center
Virginia Commonwealth University is a major, urban public research university with national and international rankings in sponsored research. Located on two downtown campuses in Richmond, VCU enrolls more than 32,000 students in 211 certificate and degree programs in the arts, sciences and humanities. Sixty-nine of the programs are unique in Virginia, many of them crossing the disciplines of VCU's 13 schools and one college. MCV Hospitals and the health sciences schools of Virginia Commonwealth University compose the VCU Medical Center, one of the nation's leading academic medical centers. For more, see http://www.vcu.edu.
About VideoLink, Inc.
VideoLink, headquartered in Newton, MA, is a leading provider of broadcast and transmission services to major worldwide networks and corporations. Its newest division, VLCreative, offers a variety of creative marketing services, including marketing communications, customized video solutions, and event production. VideoLink is also uniquely positioned to provide effective corporate communications using its ReadyCam®, a custom, remotely-operated studio that can be installed in your office, conference room or location of choice, and its multi-camera, live-shot studio facilities located in Boston, Philadelphia and Baltimore. VideoLink also operates mobile satellite uplink trucks covering the mid-Atlantic and Northeast regions.
Contact:
Joe Kuttenkuler
VCU Communications and Public Relations
Phone: 804.828.6607
http://www.news.vcu.edu
###