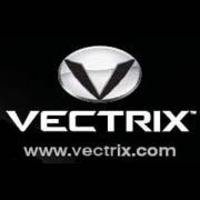 San Francisco, CA (Vocus) October 15, 2007
In a land characterized by its freedom, Americans have become slaves to rising fuel prices and limited options. With a much needed change on the horizon, a new solution has arrived. The solution is the Vectrix ZEV (zero-emissions vehicle), the only highway legal, fully electric, zero-emissions vehicle for sale in the USA.
The Vectrix ZEV resembles a motorcycle more than a scooter; however the similarities end there. The Vectrix Fully Electric Scooter, a new take on the classic scooter, is a revolutionary new form of personal transportation. Changing the standard for electric travel, the Vectrix ZEV is a highway legal, zero-emissions luxury vehicle with a built-in rechargeable battery. Through the scooter's sleek, sporty design, it will prove to not only be attractive to the green set, but to individuals seeking a practical, fuel efficient way to zip around town.
Among the Vectrix ZEV's many strengths are its unmatched technical capabilities. The Vectrix electric scooter features a patented regenerative deceleration system, called DAaRT. This innovation enables acceleration and braking to be controlled by one hand using the bidirectional throttle, resulting in recovered energy and extended battery life. This also means that the electric scooter has no gears, no clutch, and unlike the competition, can go in reverse from a standing start. Further advantages include the high quality, Brembo disk brakes, allowing for quick stops in emergency situations. However, what is perhaps one of the Vectrix ZEV's most attractive features is its onboard charging capability. This allows the scooter to charge with ease on any 110 volt plug, providing up to 68 miles of travel. This combination of cutting edge developments makes the Vectrix ZEV the simplest scooter to ride in the world..
If speed is what a driver is looking for, the Vectrix ZEV offers premium results. The scooter accelerates from 0 to 50 in 6.8 seconds, while only making a whisper of noise.
For both the practical and green, the Vectrix ZEV once again is ahead of the curve, meaning with zero-emissions, come endless benefits. Not only does the scooter's fully electric design result in a reduced carbon footprint, but it also provides an attractive return on investment. California state government may be offering anti-pollution incentives that give the buyer a $1,500.00 rebate. Additional cost benefits include free parking, minimal maintenance and lower insurance rates.
For those who just want to live a better life, the solution is the Vectrix ZEV. Vectrix scooters are now available from British Motor Cars throughout the state of California. A Santa Monica location is opening soon. Stay tuned for upcoming celebrity endorsements and events. For more information please go to Vectrix zero-emissions vehicle. The Vectrix ZEV retails for $11,000.
British Motor Cars
999 Van Ness Avenue, San Francisco, California 94109
415-776-7700
Visit the Vectrix booth. We look forward to meeting you.
Vectrix Fully Electric Scooters for Sale at The Alternative Car and Transportation Expo in Santa Monica.
Try out a Vectrix Electric Scooter at The Alternative Car and Transportation Expo, Oct. 19 - 20, Barker Hanger, Santa Monica Air Center, Santa Monica, CA
The Alternative Car and Transportation Expo
View the video
The first delivery of a Vectrix fully electric scooter:
See the video on YouTube.
Vectrix ZEV, highway legal, fully electric, zero-emissions vehicle
Cara Morrissey
Ballantines PR
Tel: 310 454 3080
Cell: 310 499 3033
Ballantines PR, PR for Vectrix fully electric scooter
###