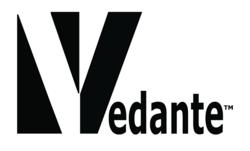 We are very excited about a series of products for people and pets that will be available in 4th quarter. They meet our "cool factor" requirement, they are super reflective, super comfortable and the fit range is exceptional.
Boulder, Colorado (PRWEB) July 31, 2012
According to Vedante™ CEO, Barbara Kantor, the Boulder Colorado based company is reporting a healthy increase in 2011 sales numbers. Vedante Corp's pet product sales increased by 52% in 2011 and 36% for sales of all products as compared to 2010 year end totals.
Kantor attributes the steady and substantial increases in sales to having one of the highest levels of reflectivity for nighttime safety while still being fashionable. Vedante's trendy POP BANDS™ and pet products are available in a wide range of fashion based colors and many are reflective up to 1500 feet.
Kantor says "Vedante's 36% revenue growth is an indicator that we are doing something right, despite the weak economy. In 2008, we bootstrapped the fledgling company, limited our product line to a couple of very strong products such as our Super Reflective POP BANDS and Super Reflective Cat Collars, and have held tight inventory levels. We found ourselves in a sold out position well before Christmas for the last couple years due to extremely tight inventory levels. My goal has been to protect our Series A Investors and keep Vedante Corp stable until we saw economic indicators warranting aggressive grow. The time to grow has now arrived." Kantor gave the following formula for future growth.
Vedante's Formula for Growth:

Add new products to Vedante's Outdoor Gear division and Pet Products division in 4th quarter of 2012. Kantor states "We have been intently listening to customer comments for our company's products and our competitors' products. The biggest customer needs are comfort and great fit in reflective accessories for people and pets. We are very excited about a series of products that will be available in 4th quarter. They meet our "cool factor" requirement, they are super reflective, super comfortable and the fit range is exceptional. I would love to say more, but the word is hush, so you will have to watch our upcoming press releases for details on our super effective new products"
A company-wide commitment to over-exceeding our customers' expectations.
A commitment to the highest levels of reflectivity and nighttime visibility.
Every product has to have a "cool" factor.
Creating additional alliances with international distributors.
Addition of domestic distributors in the outdoor industry and pet industry.
Funding via private investors that line up with Vedante's mission.
Adding a new product division that will WOW everyone in late 2013\2014.
Being conservatively aggressive.
For more information about Vedante or for interviews please contact Press Agent Susan Anderson. Contact information is located in the contact box at the top right.
About Vedante:
CEO Barbara Kantor founded Vedante in 2006. Barbara's inspiration came during an evening walk when she witnessed a pedestrian being struck by a car. The pedestrian, in a cross walk, was unaware of the driver's inability to see her. Deeply impacted by what she saw, Barbara delved into research on safety and visibility and then studied reflective products that were currently on the market. Barbara's research and her 25 year background in fashion design led to her development of Vedante reflective safety products that are attractive and easy to use.
Vedante is a company committed to saving lives by increasing nighttime visibility and decreasing accidents through education, awareness campaigns, and "fashion that reflects well on you." To watch a short video about Vedante's Story click here: http://www.youtube.com/watch?v=UQE8A9D1_zg&feature=player_embedded
Vedante has consistently ranked among the top 10 best sellers in the United States at Amazon.com in its respective categories for super-reflective POP BANDS, Cat Collars, Dog Collars and Dog Leashes. Vedante's Super Reflective products can be purchased online at Vedante's e-commerce website, Amazon.com in the USA, Amazon UK and select retailers (http://vedante.com/shop.html).
For safety tips, deal alerts and fun stories follow Vedante on:
Facebook: http://www.facebook.com/Vedante
Vedante Pet Products on Facebook: http://www.facebook.com/Vedante.Pet