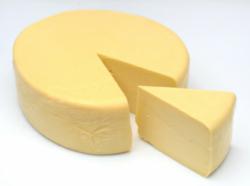 Part of the dietary options that are now included in the company inventory include standard, vegan and vegetarian options.
Seattle, Washington (PRWEB) January 28, 2013
Vegan is a choice that many people are making when it comes to the types of foods that are consumed. Due to the specialty nature of this dietary decision, food options bought in grocery stores or online can be limited. The eCheese.net company is now selling vegan cheese products online. The various types of cheeses are now available as well as many different accessories to help prepare specific cuisines. The discounted pricing and entire inventory can now be searched online at http://www.echeese.net/index.php?k=vegan&c=all.
One issue with the lack of plant based products sold in grocery stores is the lack of included vitamins and minerals required by the body. The dietary needs of vegans or vegetarians can often be higher in vitamin content due to the lack of meat, animal fats and products that are avoided.
The majority of the new inventory that is now sold online includes products that are rich in calcium and B12 from natural sources. These foods can be used as one solution to produce the correct amount of vitamins and minerals needed for a person to live healthy each day.
Since many plant based foods are produced from rice or soy, the options for vegans to find suitable dairy products have increased in recent years. One of the ways that the eCheese Co. is using to build its inventory is by connecting with more suppliers of dairy products. Part of the dietary options that are now included in the company inventory include standard, vegan and vegetarian options. This is now supplying the majority of customers who buy products that are shipped from the Internet that are missing from local store shelves.
Aside from the new types of cheeses added, a variety of gift baskets and other accessories are now available for sale. There are now thousands of different products in stock from multiple manufacturers. This new eCheese resource online is helping to provide more solutions to locate hard to find cheeses that are domestic or internationally produced. The discounts off the retail list prices currently range between 30 and 70 percent based on current price structures.
About eCheese Co.
The eCheese Co. has joined the ranks of few sellers online that are able to offer a variety of dietary food choices for different cheeses. This company helps to connect buyers with thousands of products for sale in specific cheese styles. The price structures that are now used are below the MSRP by an average of 30 to 70 percent. The eCheese Co. supplies a complete line of Cheddar, Monterrey Jack, Gouda, Mozzarella, Feta, Brie, Havarti, Blue Cheese and vegetarian and vegan styles. Shipments are made daily by this company and online orders are encouraged seven days a week.