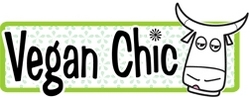 Tarzana, CA (PRWEB) March 1, 2009
Vegetarian Shoes and Bags, an online retail boutique featuring 100% vegan, crueltyfree shoes and accessories, announced expansion to the company's vegan visions today with a new name, Vegan Chic, further expanding the company's line of animal-friendly products. The change was introduced to further reinforce the company's belief that consumers can "look fierce without being cruel."
"The name 'Vegan Chic' better communicates our core belief that you can be vegan and still be fashionable and glamorous," states the Vegan Chic management team. "We strive to create a vegan shopper's paradise, and under our new name, Vegan Chic, we have more room to make that happen."
Vegan Chic will carry the same animal-friendly line of boots, vegan shoes and vegan handbags from famous name brands such as Simple, Earth, Ecolution, CL Laundry, Madden Girl, Punk Rose, which consumers have grown to love. Additionally, though, the company will now offer a greater variety of apparel, such as belts, wallets and clothing. This expansion will make Vegan Chic a one-stop shop for consumers looking at maintaining their vegan lifestyle or simply wanting to find a complete and fashionable ecofriendly outfit from head to toe using guilt-free fashions.
Vegan consumers can be assured that Vegan Chic, who are Vegan Certified, will still provide "fear-free browsing" as the company plans to further ensure that every item is 100% vegan and cruelty-free without exception. They plan to continue striving to make a genuine difference in the world by donating to animal charities and offering products that support their earth-friendly values, containing natural, organic and sustainable materials.
For more information on Vegan Chic, contact Jessica Burfield at Libra Design and Media, 608-577-9337, and visit VeganChic.com at http://www.veganchic.com.
###