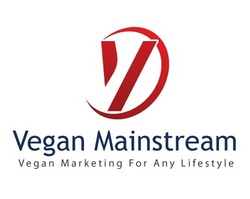 Our goal is to help vegan businesses flourish
La Jolla, CA (Vocus) October 17, 2009
The launch of VeganMainstream.com gives Vegan Businesses a first port of call - helping them to find their niche, reach new consumers and collaborate with other businesses.
Vegans and vegetarians are on the rise – and Vegan Mainstream knows how Vegan businesses can reach them. Due to a combination of the Go Green movement, personal beliefs and the economic downturn, the demand for vegan businesses is increasing. Vegan Mainstream, a full-service marketing and strategic planning firm catering to the vegan and vegetarian business community, is here to help! Vegan Mainstream specializes in vegan marketing, including vegan news and a dedicated vegan blog, with a goal of helping vegan businesses thrive.
"Vegan businesses face special challenges," says Stephanie Redcross, Managing Director of Vegan Mainstream. "They have to connect with their local vegan community while establishing a dialogue with non-vegans as well. The success of a vegan company depends heavily on smart marketing."
The company provides comprehensive strategic planning and marketing services for entrepreneurs and established businesses, and offers free consultations and marketing advice for vegan professionals struggling with the economic slowdown. The company's vegan blog offers regular tips and networking links for business owners, in addition to vegan news and a host of free resources including eBooks and innovative marketing tools.
Through its business network and vegan jobs and green jobs forum, Vegan Mainstream fosters mutual support among cruelty-free businesses, enabling people with similar values to promote each other professionally and economically.
"Our goal is to help vegan businesses flourish," says Redcross. "We want to bring that sense of community and camaraderie which pervades the vegan community in general to vegan business in particular."
About Vegan Mainstream:
Vegan Mainstream is a full-service marketing and strategic planning firm catering to the vegan and vegetarian business community. Their website provides free vegan resources and networking opportunities for professionals and business owners. To find out more and request a free consultation, visit veganmainstream.com. Facebook, Linkedin and Twitter: @veganmainstream.
###