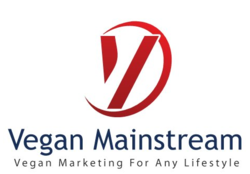 Now, Vegan Professionals have a community and a company to support them
La Jolla, CA (PRWEB) September 29, 2011
Vegan Mainstream introduces a Vegan Professional Collaboration Series. With a vegan blog focused on educating individuals on veganism, Facebook and Twitter accounts established to help foster relationships and connect the vegan-curious with new and old school vegans, the business continues to push the envelop by offering marketing powwows for Vegan Professionals.
Vegan Mainstream kicks off the series with two live marketing Q&A sessions streaming live on Facebook. The first installment will be hosted on Thursday, September 29, 6pm PST/ 9pm EST via Stephanie Redcross's Facebook Page. The second session is schedule for Thursday, October 13, 6pm PST/ 9pm EST.
The company decided on a live session to create a fun and interactive atmosphere to drive dialog and collaborative learning for all.
As phase two, Vegan Mainstream will relaunch the Webinar Wednesdays Series from October 19, 2011 to December 14, 2011. The bi-weekly webinars will focus on topics ranging from Facebook marketing to ways to increase website traffic.
Each webinar is scheduled 10 days in advance to ensure topics are timely and relevant. The company continuously accepts suggestions on topics, so anyone can participate by submitting ideas.
Stephanie Redcross, Managing Director says, "We want Vegan Professionals to know there is a community and a company to support them. "
Any budding entrepreneur or business owners should leverage these and Vegan Mainstream's other vegan marketing services. While most businesses know they need help, realizing the correct starting point, can be difficult. The company encourages individuals to simply, visit VeganMainstream.com to schedule a meeting with Stephanie or sign up for their marketing newsletter or chat with them during a live marketing Q&A or webinar.
About Vegan Mainstream
Vegan Mainstream works with clients across all industries to ensure their vegan and vegetarian businesses target the right consumers. VM connects directly with the vegan and vegetarian community through mediums such as vegan blogs, newsletters, vegan shirts, vegan blog zine, attending local vegfest, Facebook and Twitter.
VM's team of experts provide a spectacular marketing service, made possible as a result of VM's core position right at the heart of the vegan and vegetarian community.
###