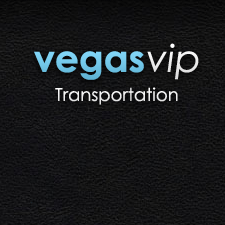 Luxury limo transportation
Las Vegas, NV (PRWEB) July 28, 2012
In a city where the most popular stretch of road expands to a little more than 5 miles long, it's no surprise when the traffic gets backed up beyond the nuisance of "stop and go". There is little pleasure to be had having to drive along Las Vegas Boulevard on any weekend evening, yet people succumb to the need to use this road as their main artery through the Las Vegas Strip. With this in mind, local nightlife and reservations expert Vegas VIP has expanded its reach beyond simple nightlife planning to launch Vegas VIP Transportation (http://www.vegasviplimo.com). Offering a variety of limousines that can be used for many different occasions, Vegas VIP's newest division will aim to alleviate those traffic woes when all you're looking to do is get to your celebration on the Strip.
With the rise in tourism in Las Vegas over the past year, there really is no mystery behind the congestion along Las Vegas Boulevard. Lined with well over two dozen casinos and resorts, the area known as the Las Vegas Strip is the central focal point of the Las Vegas Valley, attracting tourists and locals alike with ease. The abundance of resorts also attributes to the high entertainment value that the city holds, ensuring that Las Vegas has become a massive center for events and parties. Companies like Vegas VIP have taken the initiative, inadvertently cutting down on traffic and promoting carpool with services like Vegas VIP Transportation. Within this division of the popular nightlife mogul, people looking to avoid sitting in a constant state of anger at one red light after another can find their reprieve.
There are few people that don't mind the constant stop and go of Las Vegas' traffic when they're trying to reach their event. Those that find issue with sitting behind the wheel and watching nothing but their vehicle's digital clock move can put their night in the hands of Vegas VIP Transportation. Equipped to handle events of any size, this limousine service even goes the extra mile by adding two options that may be hard to find with other companies. From bachelor parties to wedding transportation, these massive featured vehicles have everything one would need.
When an occasion calls for the need to ferry up to 30 passengers, Vegas VIP Transportation employs what is known as the Giant limousine – a powerhouse vehicle that is as massive as it is elegant. Within this exaggerated limousine is a long stretch of leather seating, accented by the comfort of passenger-controlled climate control. Both sides of the limo comes outfitted with a miniature bar, complete with crystal clear champagne bottles and an assortment of beverages.
Slightly smaller parties can invest in the Super Stretch SUV limousine. A capacity of up to 28 passengers and the same elegance as the Giant limo makes this the perfect option for those large events. Like the Giant limo, the Super Stretch SUV is equipped with an on-board surround sound system with attached CD / DVD player, MP3 port, and LED televisions. Privacy filters and tinted windows in both rides ensure a level of privacy that no car could give.
Las Vegas may be a small city in comparison to a city like New York, but congestion is still a major problem, especially along the 5 mile stretch of the Las Vegas Strip. With event / party attendees as their top priority, Vegas VIP's branch of limousine services is a welcomed addition to the Sin City's party scene.