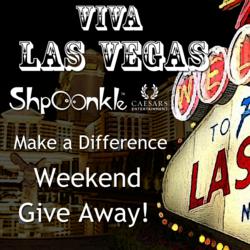 Shpoonkle is working hard to make a difference EVERY day by making justice affordable.
Miami, Florida (PRWEB) November 01, 2011
What is Make a Difference Day?
Make a Difference Day is the most encompassing national day of helping others -- a celebration of neighbors helping neighbors. Everyone can participate. Created by USA WEEKEND Magazine, Make a Difference Day is an annual event that takes place on the fourth Saturday of every October. This year it was Oct 22. Millions have already participated. In 2009, 3 million people cared enough about their communities to volunteer on that day, accomplishing thousands of projects in hundreds of towns. In the spirit of this day, Shpoonkle is launching a National Contest asking clients, lawyers, and law students from around the country to tell us their story of how an attorney or the law made a positive difference in their life. Everyone is quick to be negative about lawyers and legal issues but more times than not, the law and lawyers help people. Shpoonkle's services promote advocacy and helping others in the legal service marketplace by making justice affordable.
Who can take part in Shpoonkle's Make a Difference National Contest?
Anyone can participate in this contest, just send Shpoonkle your story in the form of a short story, video, or audio clip and tell them about how the law or a specific lawyer helped to make a difference in your life. Young and old, individual and/or in a law firm, anyone who donated their time, skills, efforts, and expertise to help people beyond the scope of the normal daily client lawyer practice to significantly help someone.
Shpoonkle encourages everyone to look around their community. Are people hungry, homeless or ill? Are parks or schools dirty or neglected? No matter where you live, there's a need nearby. And on Make a Difference Day, millions of Americans are asked to roll up their sleeves to help others. You can act alone or enlist your friends, family, and co-workers. Thousands of people across the community can band together. "Shpoonkle is working hard to make a difference EVERY day by making justice affordable," stated Shpoonkle CEO Robert Niznik.
Who will be judging the entries?
The judging will be determined by the number of votes you receive on your submission story, and also by our judges. 2X Super Bowl Champion Jim McMahon will be one of our celebrity judges on the contest panel. Please visit our contest page for more information and contest rules at: http://www.shpoonkle.com/contestpage
How do I enter this contest?
To enter the Shpoonkle's National Contest register your entry on our contest page: http://www.shpoonkle.com/contestpage, this page will list the entries and share their experiences with others. We encourage people to come and view the entries and give feedback on who should win the contest. Judges will select the top project for the national contest. Be sure to submit your entry before the deadline.
The Grand Award includes: a 3 Night Stay at Caesars Palace Las Vegas donated by Caesars Entertainment to the winning entry. Winner will also receive a National Press release describing the winner and their work to help the community and/or person.
Awards will be announced January 15th, 2012.
For more information, Press only:
Robert G. Niznik is available for interviews, for more information please contact D. Morgan, 305-712-2822, and/or Dani(at)shpoonkle(dot)com.
For more information on Shpoonkle:
http://www.shpoonkle.com
About Caesars Entertainment and Grand Prize:
Brandon McCormick is a Regional Director for Caesars Entertainment.
For more information on National Marketing for Caesars Entertainment please contact Brandon McCormick at 800-972-7311 or bmccormick(at)caesars(dot)com
http://www.facebook.com/pages/Brandon-McCormick-VIP-Casino-Host/149936321742502
###