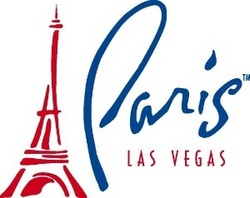 I loved doing The Producers on Broadway and I can't wait to do it again...AND in Vegas. WOW!
LAS VEGAS (PRWEB) August 13, 2007
"I am thrilled that Tony has decided to play Max in the Las Vegas production. He's a Vegas guy and just belongs there," said Mel Brooks. "He will take over and set Vegas on its ear. His moves are so clean and neat and his voice is so fabulous. I think he's gonna shake things up and make for a hard ticket to get!"
Perhaps best known for his sitcom personas, Tony Danza is indisputably one of America's most popular performers. Having starred on some of television's most beloved and long-running series, from "Taxi" to "Who's the Boss," Danza also has established himself as a stage and screen star, as well as a respected entertainer. For his theatrical debut in "Wrong Turn at Lungfish," he earned an Outer Critic's Circle Award nomination. On stage, Danza received critical acclaim for his portrayal of Rocky the bartender in the Broadway revival of Eugene O'Neill's "The Iceman Cometh" opposite Kevin Spacey in its return to Broadway at the Brook Atkinson Theater.
"I loved doing The Producers on Broadway and I can't wait to do it again...AND in Vegas. WOW!" said Tony Danza.
Based on Mel Brooks' Academy Award-winning 1968 film of the same name, the show tells the story of down-on-his-luck theatrical producer, Max Bialystock (Tony Danza) and Leo Bloom, a mousy accountant. Together, with the help of their flamboyant director, Roger DeBris and Ulla, the sexy Swedish blonde, they hatch the ultimate scam: raise more money than you need for a sure-fire Broadway flop and pocket the difference. Their "sure-fire" theatrical fiasco?....None other than the musical Springtime for Hitler! The MEL BROOKS' musical comedy THE PRODUCERS had its gala premiere at Paris Las Vegas on February 9, 2007.
Paris Las Vegas is a Harrah's Entertainment resort.
Tickets can be purchased online at http://www.parislasvegas.com or by calling the Paris Las Vegas Box Office at 877-374-7469.
**Multimedia News Release with downloadable video available at http://www.prnewswire.com/mnr/harrahs/28711
**High-res images available at: http://media.harrahs.com