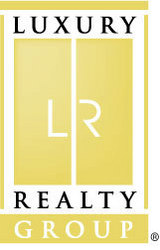 While our competition is just starting to work with video in the form of antiquated and ineffective slide shows, we continue to push the competitive envelope with innovative technologies to provide world class services to our existing and prospective global clients
Las Vegas, NV (PRWEB) January 11, 2008
As part of its highly innovative marketing strategy, Luxury Realty Group has raised the bar once again against competition with its use of Internet video for marketing and reporting Las Vegas luxury real estate. Luxury Realty Group is the first real estate brokerage in Las Vegas to make extensive use of Internet video for property marketing and reporting purposes.
Going beyond the stale virtual tour slide shows that simulate video, Luxury Realty Group has fully embraced the use of Internet video to market its luxury high rise condo listings, provide informative luxury high rise news updates and keep its clients informed of changing market conditions. The brokerage is also using video technology to show construction progress of high rise condo projects and provide interviews of prominent players in the Las Vegas luxury real estate marketplace.
Rather than speaking from behind the video camera about a luxury condo or home property, Luxury Realty Group's agents are now in front of the video camera. Their personalized videos help global prospective buyers and sellers get to know them better and effectively bond with them as part of the brokerage's world class real estate services. To extend the brokerage's global reach, video luxury real estate walking tours are now provided in English, Mandarin Chinese and soon Japanese. No outside service is used to create, edit or produce these Internet video property tours.
Internet property video tours are currently provided by Luxury Realty Group on a variety of Internet websites including YouTube. These video real estate tours are also shown on http://www.LuxuryRealtyGroup.com so prospective buyers can see high rise condo tower reports, view video tours by high rise floor of interest to the buyer and much more. This creative use of Internet video also provides videos for a specific luxury condo on that floor. Upon sale of the luxury high rise condo, the Internet video view tours are retained as part of an ongoing high rise condo library of video tours and reports for prospective buyers and sellers to see.
Luxury real estate videos are now shown on many of Luxury Realty Group's Blog websites. Some of these websites are http://www.LasVegasHighRiseBlog.com , http://www.LasVegasHighRiseVideos.com , http://www.FineVegasHomesVideos.com , http://www.LuxuryCondoDeals.com and http://www.LasVegasStripNews.com.
"Luxury Realty Group's extensive use of Internet video has taken the brokerage to another level in the luxury real estate business," says Bruce Hiatt, Broker and co-owner of Luxury Realty Group, Inc. "While our competition is just starting to work with video in the form of antiquated and ineffective slide shows, we continue to push the competitive envelope with innovative technologies to provide world class services to our existing and prospective global clients," Hiatt observed.
About Luxury Realty Group
Luxury Realty Group is a boutique, award winning, highly specialized luxury real estate brokerage located in Las Vegas, Nevada. The brokerage specializes in both luxury homes and luxury high rise condominiums from new construction to existing properties. Luxury Realty Group is recognized on a national level by many major publications and television media for its expertise in the Las Vegas luxury real estate market. Additional information about Luxury Realty Group can be found at http://www.LuxuryRealtyGroup.com or phone 702-456-7080 PST.
# # #