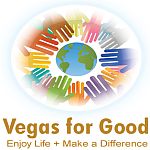 Mr. President Yes We Can...Go to Vegas for Free and Make a Difference, Everything Good Happens in Vegas
Los Angeles, CA (PRWEB) April 16, 2013
Los Angeles based Co-Op Recruiting for Good collaboratively generates proceeds to reward participation with beauty, foodie, and shopping retreats in Los Angeles and Las Vegas and matches monies raised to make a difference.
In 2009, President Obama said on National Television to the American people, "Don't blow a bunch of cash in Vegas when you're trying to save for college."
Recruiting for Good has developed Vegas for Good; a program that uses proceeds generated through recruiting to financially empower people to enjoy life and make a difference in Los Angeles and Las Vegas.
"We're supporting the President's message through a collaborative effort to help the American people party, save money for college, and make a difference!" says Recruiting for Good President and founder Carlos Cymerman, "And we're doing it by making free travel to Vegas and change possible."
Recruiting for Good has been placing computer and engineering professionals in the work force since 1998. Through the Vegas for Good program, anytime an IT professional or company executive is referred to Recruiting for Good, and a candidate is placed into a fulltime position, a portion of the proceeds earned will be allocated toward the finder's travel plans and vacations. Additionally, the hired candidate also receives a paid vacation to Las Vegas.
The One to One Vegas initiative is a fun collaborative solution to help churches, nonprofits, schools, and community projects raise funds. When members of the respective organizations participate in iTravel for Good to receive free Vegas travel; every dollar raised through referrals will be matched to help fund the finder's social cause.
"Supporting efforts to save cats has never been easier and more fun. We are supporting Kitt Crusaders, an LA based cat rescue."
Background
Recruiting for Good, has been connecting talented technical professionals since 1998 and is supported by a group of IT recruiters with 30 years of collective experience; dedicated to working collaboratively to fundraise for people. The team has worked with major corporations such as JD Powers Associates, Wells Fargo, Aramark, Disney and Fox. Recruiting for Good is committed to Help People Make a Difference.